About
And Still You Must Swing | Thursday, August 27, 2020 at 7pm
This event took place as part of Virtual Festival 2020.
Dormeshia, Derick K. Grant, and Jason Samuels Smith are three of the world's most influential ambassadors of tap. They came together at the Pillow in 2016 along with contemporary dance icon (and Jacob's Pillow Dance Award Winner) Camille A. Brown for the world premiere And Still You Must Swing, a show commissioned by Jacob's Pillow that captures the heart and legacy of tap dance and honors the influence of jazz roots on this outstanding art form. This rhythmic feast features live music, dynamic choreography, stunning improvisation, and special guest dancer Camille A. Brown.
Pre-Show Talk with Jacob's Pillow Scholar-in-Residence Melanie George; Post-Show Talk with all four artists.
Dormeshia is a two-time Bessie Award winner (as performer and choreographer), a Princess Grace Award winner, and an Astaire Award winner for Best Female Performer in Broadway's After Midnight. She is the Co-Director of the biennial tap program in The School at Jacob's Pillow. Additional Broadway credits include Black and Blue and Bring in 'da Noise, Bring in 'da Funk. Dormeshia was integral to Noise/Funk's International Tour (dance captain/principal) and performed as a special guest at International Jazz Day featuring the legendary Al Jarreau and Dee Dee Bridgewater. Choreography credits include Michael Jackson's Rock My World, The Blues Project (co-choreographer/creator), and Jacob's Pillow debut of And Still You Must Swing (creator/co-choreographer), The New York Times' "The Best of Dance for 2016". With over 30 years touring the world, she also spent 11 years as Michael Jackson's tap instructor.
Derick K. Grant is a native of Boston, MA and an award-winning tap performer and choreographer. He began his training at the Roxbury Center for the Performing Arts and studied "hoofin" style from master tap dancer, Dianne Walker. He went on to train at Universal Dance Design Studio with Paul Kennedy and spent three years with the Jazz Tap Ensemble touring the world. He was given the Princess Grace Award for Upcoming Young Artist and The Helen Hayes Award for Outstanding Featured Actor for his role in Bring in 'da Noise, Bring in 'da Funk. Recently returning from his three-month tour of A Night Out: Tap!, Grant's newest choreography and performance with Jazz Tap Ensemble, held at the Joyce Theater, has been praised by the The New York Times stating, "Mr. Grant let gusts of rhythm propel him with remarkable velocity!"
Jason Samuels Smith (Tap Dancer, Choreographer, Performer) received an Emmy, Dance Magazine Award, American Choreography Award, and Gregory Hines Humanitarian Award. Television/film and choreography credits include Outkast's Idlewild; Black Nativity; Psych; Secret Talents of the Stars (MYA); So You Think You Can Dance; Dean Hargrove's Tap Heat. Stage Credits include Broadway's Bring in 'da Noise, Bring in 'da Funk; Debbie Allen's Soul Possessed, and Imagine Tap!. His touring works included India Jazz Suites as documented in "Upaj: Improvise",  A.C.G.I. Tap Company, Going The Miles, Chasin' The Bird, and Dormeshia Sumbry-Edwards's And Still You Must Swing. Director of L.A. Tap Festival and Tap Family Reunion, Smith supports DRA/Broadway Cares, Tied to Greatness, CTFD/The Actors Fund, Groove with Me, TapTakeOverHarlem, amfAR, and AHF among others. Smith promotes respect for tap dance, developed a pro tap shoe by BLOCH, and creates opportunities for upcoming generations as he travels as an ambassador for tap around the world.
Camille A. Brown is the Artistic Director of Camille A. Brown & Dancers, Choreographer of A Streetcar Named Desire (Broadway), The Fortress of Solitude (The Public Theater), William Shakespeare's A Winter's Tale (Regional), Jonathan Larson's tick, tick…BOOM! (City Center Encores! Off-Center), Marcus Gardley's THE BOX: A Black Comedy (Regional), and Stagger Lee (Regional-DTC). She is a two-time Princess Grace Award recipient (Choreography & Works in Progress Residency), a two-time recipient of New England Foundation for the Arts' National Dance Project: Production Grant, the recipient of the 2014 Joyce Award with DANCECleveland, and a 2014 New York City Center Choreography Fellow. She has been commissioned by Alvin Ailey American Dance Theater for two works, Philadanco, Urban Bush Women, and Complexions, among others.
Musical Arrangements: Allison Miller & Dormeshia
Music Direction: Allison Miller
Featured Musicians: Allison Miller (Drums), Carmen Staaf (Piano), Alex Hernandez (Bass), Gabriel Roxbury (Djembe)
WATCH And Still You Must Swing ON JACOB'S PILLOW DANCE INTERACTIVE
Additional And Still You Must Swing VIDEO:
---
This event is produced in collaboration with


Nel Shelby, Producer | Loren R. Robertson, Assistant Producer/Editor
Cherylynn Tsushima, Project Manager | Vincent Vigilante, Videographer
Benjamin Richards, Videographer/Editor/Graphic Animation
Ashli Bickford, Videographer/Editor | Amber Schmiesing, Editor
Jacob Marks, Recordist | Kathryn Brodie, Intern
Event Dates
Oh no! You missed this one! Check our calendar for future events.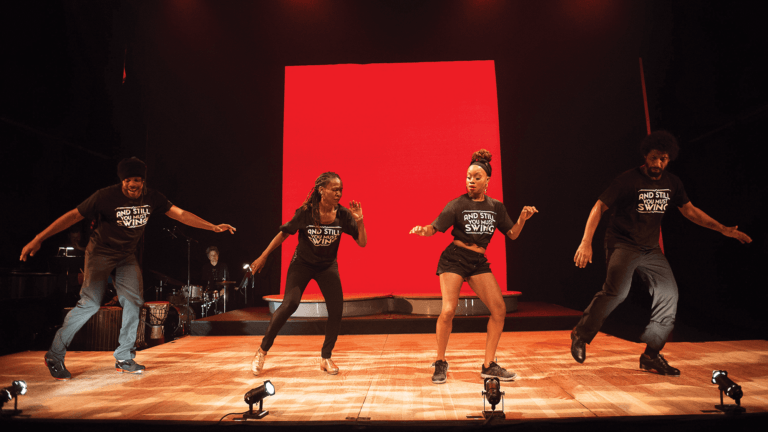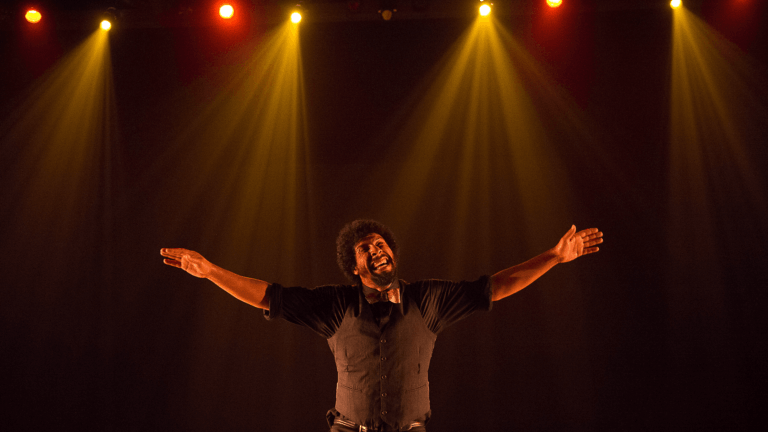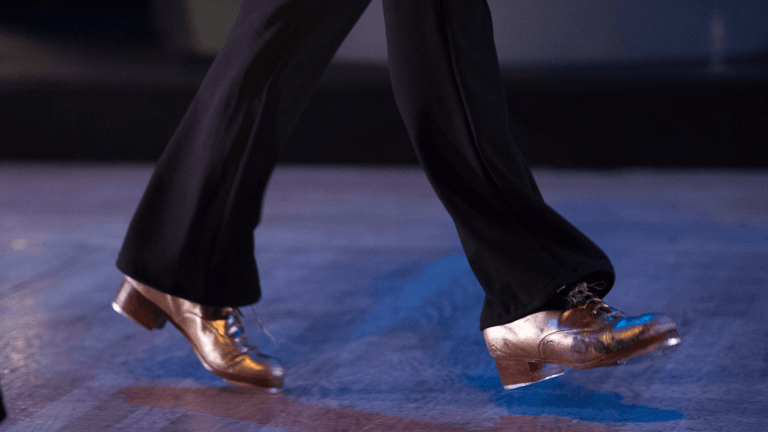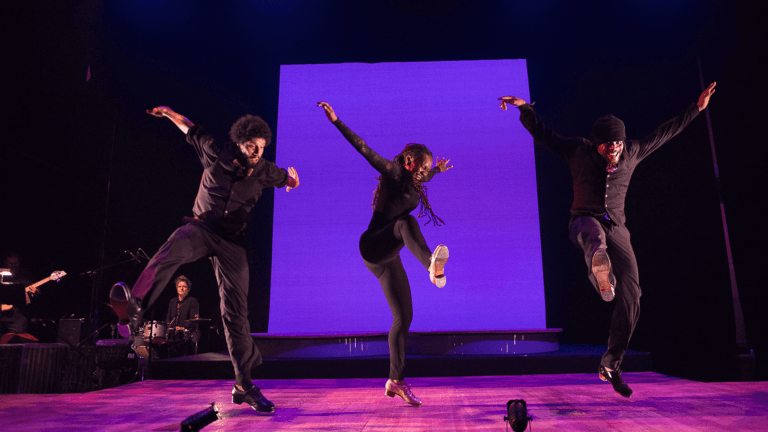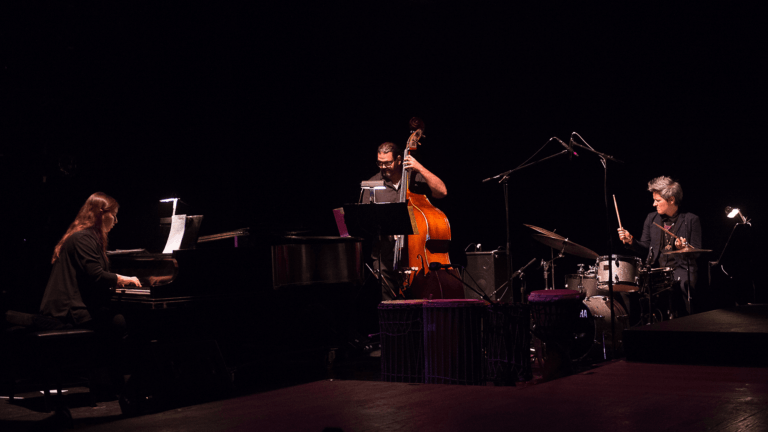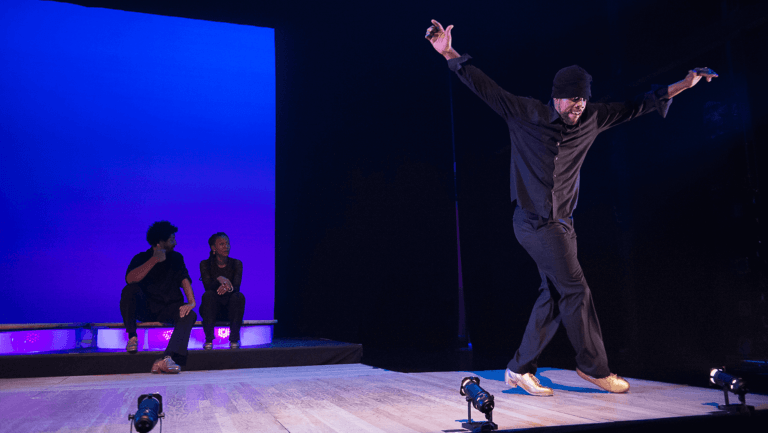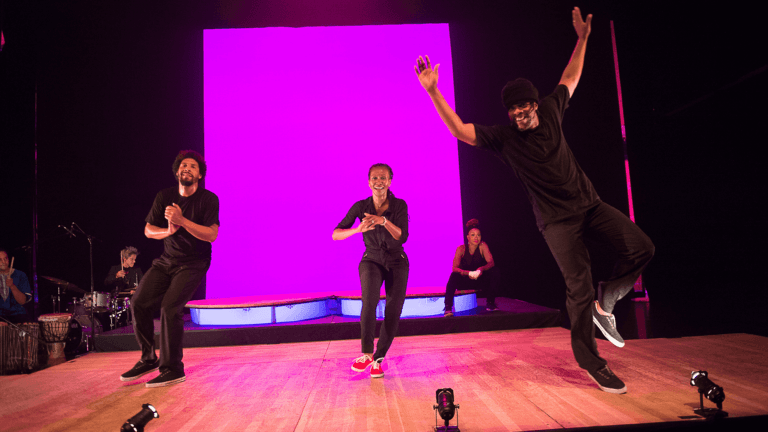 And Still You Must Swing
At Youtube.com: Aug 27