About
This performance took place June 29–July 3, 2022. Scroll for more information.
BODYTRAFFIC uses the creative spirit of its Los Angeles home to fulfill its mission of delivering performances that inspire audiences simply to love dance. Since its inception in 2007, the company has held its place at the forefront of the concert dance world. BODYTRAFFIC performed A Million Voices (choreographed by Matthew Neenan), Notes on Fall (choreographed by Brian Brooks), and SNAP (choreographed by Micaela Taylor).
Co-founder and Artistic Director Tina Finkelman Berkett has taken the company to new heights, performing at festivals in Holland, Diana Vishneva's CONTEXT Festival in Moscow and St. Petersburg, as well as touring as ambassadors with the U.S. State Department across Europe and the Middle East. They have quickly become known for their versatility, presenting works by a range of prominent contemporary dancemakers. This combination of superb dancers and accomplished choreographers led the Los Angeles Times to describe BODYTRAFFIC as "one of the most talked about companies—not just in LA, but nationwide."
Explore BODYTRAFFIC
Watch the Post-Show Talk
This Post-Show Talk features BODYTRAFFIC Artistic Director Tina Finkelman Berkett and Associate Artistic Director Guzmán Rosado in conversation with Scholar-in-Residence Maura Keefe.
Read the Program and PillowNotes
In the Press
"Like whimsical figures emerging from a Chagall painting, they become a circus troupe, high-stepping like elegant elephants; or they conjure a human train, their lower legs moving rhythmically like wheels and rods." Read more from Janine Parker in the Boston Globe.
"Set to songs sung by the iconic mid-20th century singer Peggy Lee, the dance is at once winkingly hip and charmingly nostalgic, retro in all the right ways. It's all kinds of other things too—well constructed, exceptionally danced, witty yet earnest—and curiously soothing." Read more in The Berkshire Eagle.
Dive into Jacob's Pillow Dance Interactive
This ever-growing collection includes dance videos filmed at Jacob's Pillow from the 1930s to today and new illustrated essays. Explore more on Jacob's Pillow Dance Interactive
WATCH BODYTRAFFIC ON JACOB'S PILLOW DANCE INTERACTIVE:
Event Dates
Oh no! You missed this one! Check our calendar for future events.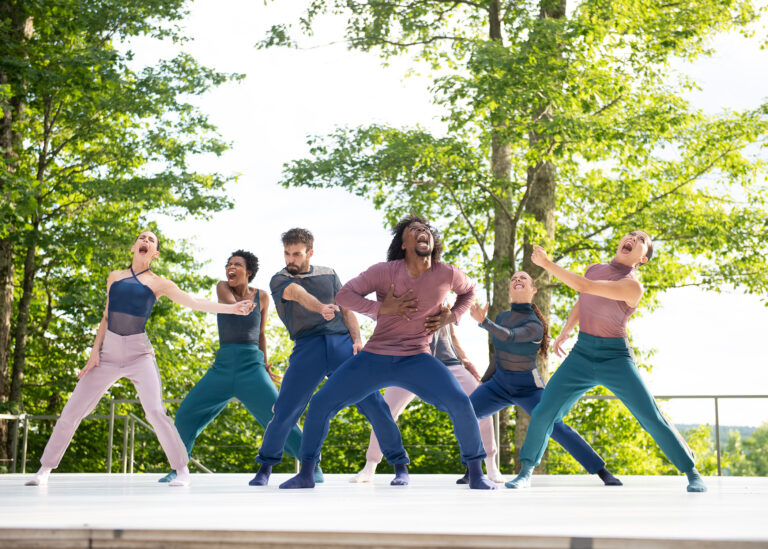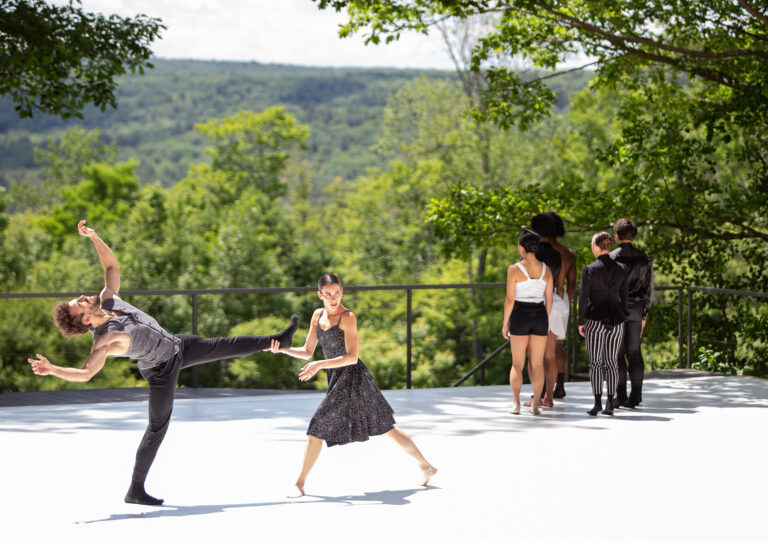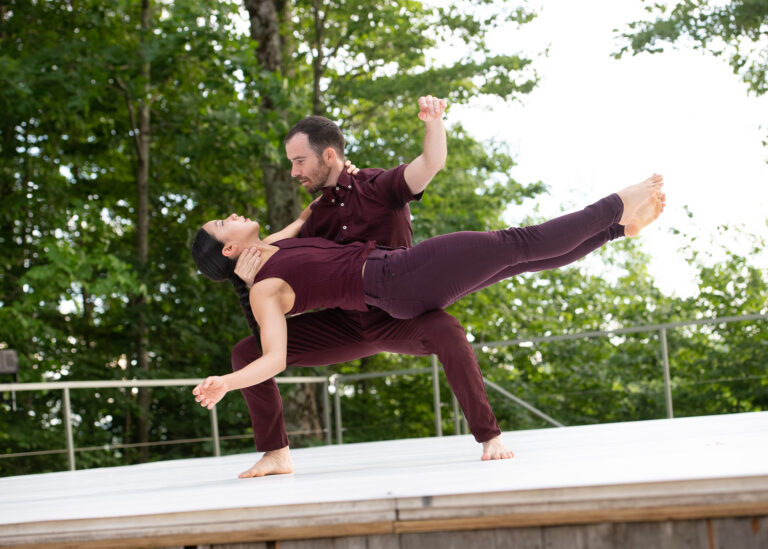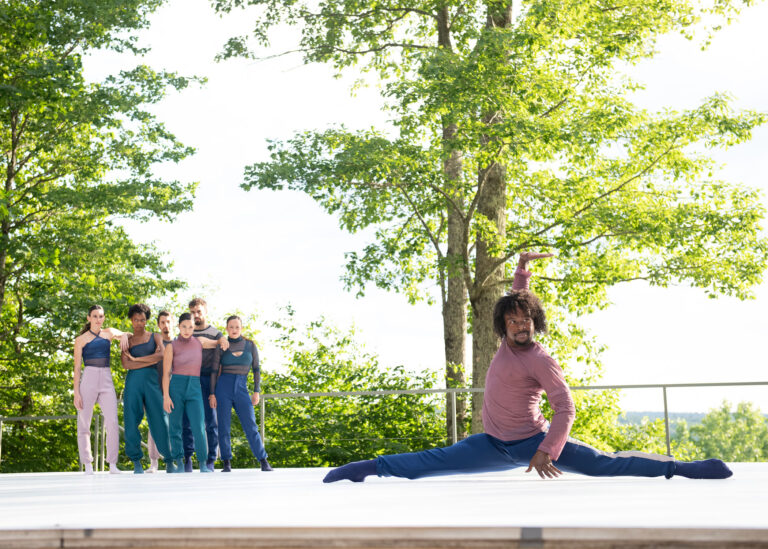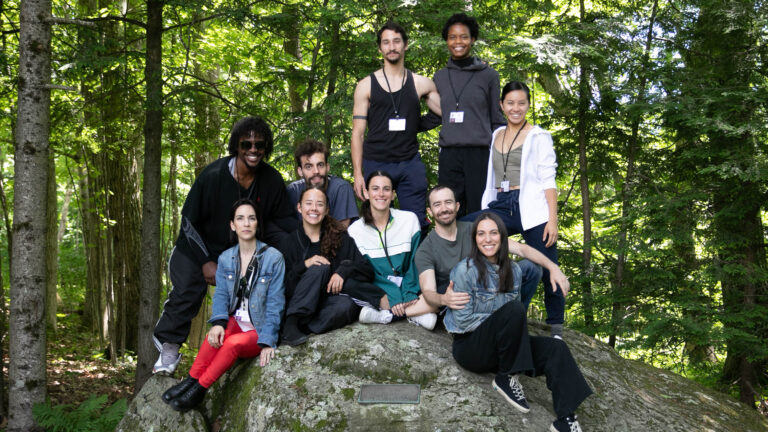 Bring Jacob's Pillow Home
BODYTRAFFIC
At outdoor Henry J. Leir Stage: Jun 29 - Jul 3