About
CIRCA | Thursday, July 16, 2020 at 7pm
This event took place as part of Virtual Festival 2020.
"Circus at its purest and most thrilling" (Daily Review), Brisbane-based Circa is at the forefront of a new wave of contemporary Australian circus, creating awe-inspiring performance from extreme physicality. Founded by visionary Yaron Lifschitz, the ensemble blurs the lines between movement, dance, theater, and circus and has toured to 40 countries across six continents since 2004.
Circa's Virtual Festival stream features an excerpt from S, originally performed in the Ted Shawn Theatre in 2014. Lifschitz was inspired to create an abstract work of power and joy inspired by the curves, symmetries and plurality that are all attributes of this one letter. S focuses on the body and utilizes little or no set, characters, story line, or theme. The entire production is on an intensely human scale.
Pre-Show Talk by Jacob's Pillow Scholar-in-Residence Maura Keefe; Post-Show Talk with Founder and Director Yaron Lifschitz.
Circa
Circa Contemporary Circus is one of the world's leading performance companies. Since 2004, from its base in Brisbane, Australia, Circa has toured the world—performing in 40 countries to over a million people. Circa's works have been greeted with standing ovations, rave reviews, and sold-out houses across six continents.
Circa is at the forefront of the new wave of contemporary Australian circus pioneering how extreme physicality can create powerful and moving performances. It continues to push the boundaries of the art form, blurring the lines between movement, dance, theatre, and circus, and is leading the way with a diverse range of thrilling creations that "redraw the limits to which circus can aspire" (The Age). 
Under the direction of circus visionary Yaron Lifschitz, Circa features an ensemble of exceptional, multi-skilled circus artists who have been a regular fixture at leading festivals in Berlin and Montreal with seasons at Brooklyn Academy of Music, The Barbican Centre, Les Nuits de Fourvière, and Chamäleon Theatre, as well as major Australian Festivals.
WATCH Circa ON JACOB'S PILLOW DANCE INTERACTIVE:
Additional Circa VIDEO:
---
This event is produced in collaboration with


Nel Shelby, Producer | Loren R. Robertson, Assistant Producer/Editor
Cherylynn Tsushima, Project Manager | Vincent Vigilante, Videographer
Benjamin Richards, Videographer/Editor/Graphic Animation
Ashli Bickford, Videographer/Editor | Amber Schmiesing, Editor
Jacob Marks, Recordist | Kathryn Brodie, Intern
Event Dates
Oh no! You missed this one! Check our calendar for future events.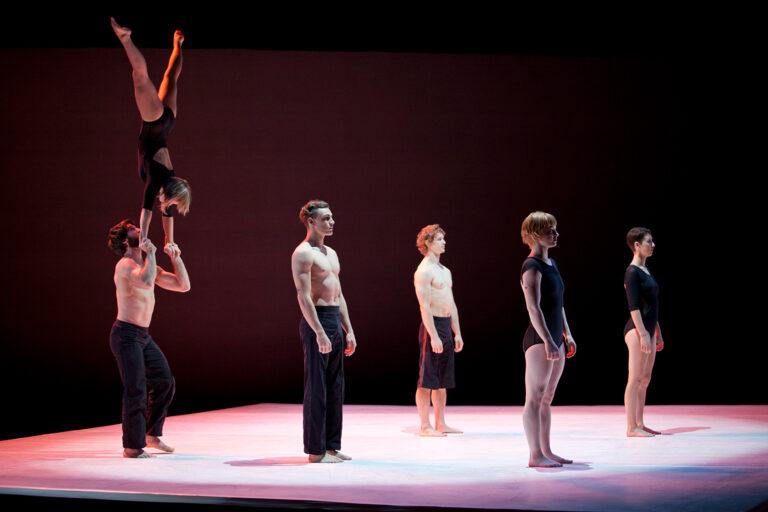 Circa
At Youtube.com: Jul 16