About
DELving Mini-Workshop: Gauthier Dance
July 15, 2023 from 10am–1pm
Workshop Facilitators: Ann Biddle (Director, DEL at Jacob's Pillow) and Felice Santorelli (DEL Facilitator).
This interactive movement-based workshop focused on the work of Gauthier Dance//Dance Company Theaterhaus Stuttgart which is a dynamic company of 16 highly individual, versatile artists, directed by the dancer, choreographer, and musician Eric Gauthier. Established in October 2007, the company's repertoire includes works by Gauthier as well as contemporary choreographers such as Mauro Bigonzetti, Sidi Larbi Cherkaoui, Marie Chouinard, Sharon Eyal, Andonis Foniadakis, William Forsythe, Itzik Galili, Jiří Kylián, Lightfoot/León, Hans van Manen, Marcos Morau, Ohad Naharin and Sasha Waltz.
Special Guest: Artistic Director Eric Gauthier visited the workshop to engage participants in an embodied experience linked to Gauthier Dance//Dance Company Theaterhaus Stuttgart's choreographic and artistic processes.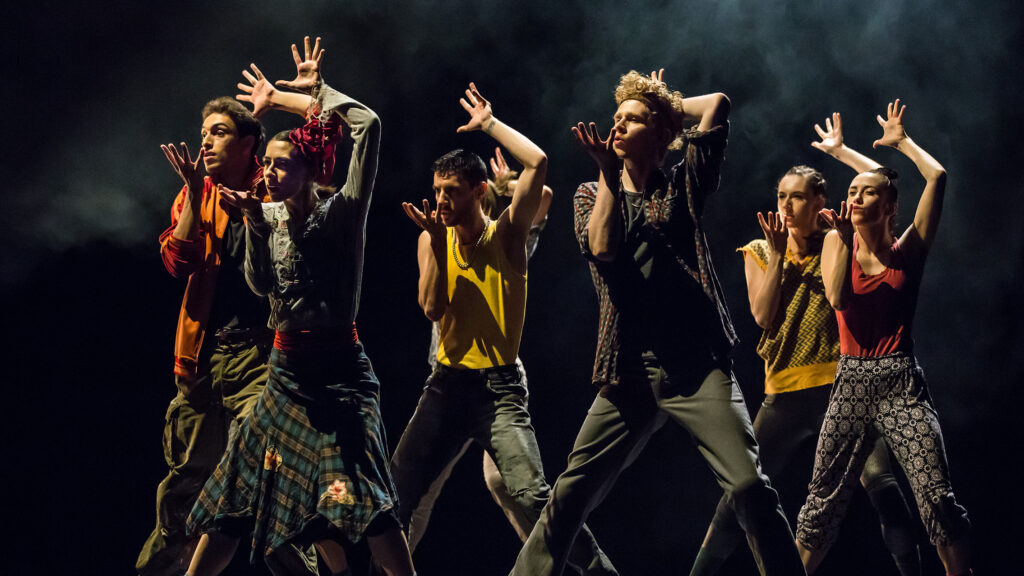 DELving Mini-Workshops focus on exploring a choreographer's voice through the Dance Education Laboratory (DEL) model. DEL facilitators guide participants through an exploration and investigation of a choreographer's work through multiple entry points in order to design accessible lessons and activities for all dance learners.
---
Lead support for the Dance Education Lab at Jacob's Pillow is generously provided by the Arnhold Foundation.
Event Dates
Oh no! You missed this one! Check our calendar for future events.
DELving Mini-Workshop: Gauthier Dance
At Sommers Studio: Jul 15