About
Virtual Event: Dog Dance
Saturday, August 1, 2020 at 11:30am Eastern
This event took place as part of Virtual Festival 2020.
No experience required for humans or dogs. We are happy to offer this event free of charge.

Back by popular demand, this participatory event for beloved canines and their dance-loving companions will be led by Elizabeth Johnson Levine, Associate Artistic Director of Dance Exchange, and DZ Maciel. Meet us online with your dance-loving pup and be guided through a series of simple and fun movements that highlight the beauty of our pets and the unique relationship we share with our dogs. 
No special preparation needed; simply gather your movers, click the Zoom class link, and start dancing. We encourage you to find a safe, open space to move in and make sure to modify any movement as needed.
---
Before clicking the Join Class Now button:
Please read the Participant Waiver and Release of Liability provided. By clicking the link and joining class, you will be agreeing to the waiver.
Download Zoom; no account needed.
A reliable internet connection is required, as is a device with a camera and speakers such as a phone, tablet, laptop, or desktop computer with a webcam.
For those new to Zoom, here is a brief instructional video. You are not required to create a Zoom account for this event.
---
About Elizabeth Johnson
Elizabeth Johnson ("EJ," she/her/hers) is a choreographer, dancer, and educator focused on socially engaged dance practices. Johnson connects communities through choreography—promoting civic dialogue and designing participatory creative experiences. Her interests include work with youth and elders, embodied science learning, and leadership development through the arts.
Johnson first worked with founder Celeste Miller in Curriculum in MotionⓇ in the early 2000's and has since held arts integration as a key pillar of her work through positions in Science Choreography at Wesleyan University, Socially Engaged Practice at Arizona State University, Hubbard Street Dance's Community Programs, and the Arts Integration Mentorship project at Columbia College Chicago.
Johnson has been connected to Dance Exchange since 1998 and is currently Associate Artistic Director and Director of Partnerships. She leads Dance Exchange's partnership with Jacob's Pillow Curriculum in MotionⓇ and is co-director of A body, home (commissioned by Arizona State University) and Of Equal Place: Isotopes in Motion (commissioned by Michigan State University).
---
About DZ Maciel
DZ Maciel is a dance artist and educator currently moving and making work in Brooklyn, New York. Unbound by medium Maciel finds creative expression across genres with training in theater, literary and visual arts, while carrying her modern and contemporary dance sensibility with her. She was most recently seen dancing with installation artists Brendan Fernandes for the Smithsonian American Art Museum,  Sarah Cameron Sunde in 36 PEAKS at the Baryshnikov Arts Center, dance companies JACKS, BOINK dance + film, Joanna Mendel Shaw's The Equus Projects creating site-specific dances with horses, and in Washington, D.C. as a partnering artist for Dance Exchange, working with intergenerational communities. In the past she has also performed with legendary contact improviser Nita Little, evocative performance artist Ann Liv Young, Neta Pulvermacher, Tzveta Kassabova, and site-specific Shua Group.
Maciel is also the Artistic Director and choreographer of DZ Maciel, her company that intersects dance theater works with community engagement. Moving thoughtfully through dance, theater, speech, and song DZ Maciel creates deeply relatable performance work, appealing to the humanity in us, embracing rigor and concept in their unique blend of theater and dance, both highly entertaining and insightful; equal parts introspection and exposition. Each of DZ's dynamic works are an invitation to the audience, they are a stream of thought-provoking images that by their nature elicit conversation. At the core of DZ's creations is community engagement often pairing works with artists markets, partnering non-profits, Q&A's, and community engagement projects, Maciel builds up teams in pursuit of both high caliber art, and an integrated art making practice.  Anyone who works with or witnesses her is welcomed warmly into their examination of the human condition, of our relationship to ourselves, and  to each other. DZ Maciel has been seen at The Kennedy Center, Dixon Place, Situations Gallery, Triskelion Arts, Creative Cultural Center, the Center for Performance Research, University of Florida, and the Jerusalem Academy of Music and Dance. Their current work Take On Me continues to tour the New York City area! Recently, Maciel's choreography was also seen in R&B artist Gallant's new music video for Sharpest Edges. In 2014, she also wrote and produced the play Don't Date Me which premiered at Squitieri Studio Theater for Florida Player's New Works Festival. 
As a dance educator, she has worked nationally with communities of all ages, most recently at Wayne State University with Liz Lerman's Critical Response Process, at Jacob's Pillow, and with bilingual communities throughout N.Y.C with elderly folks at Arts by the People and bi-lingual communities with Mi Casita.
Event Dates
Oh no! You missed this one! Check our calendar for future events.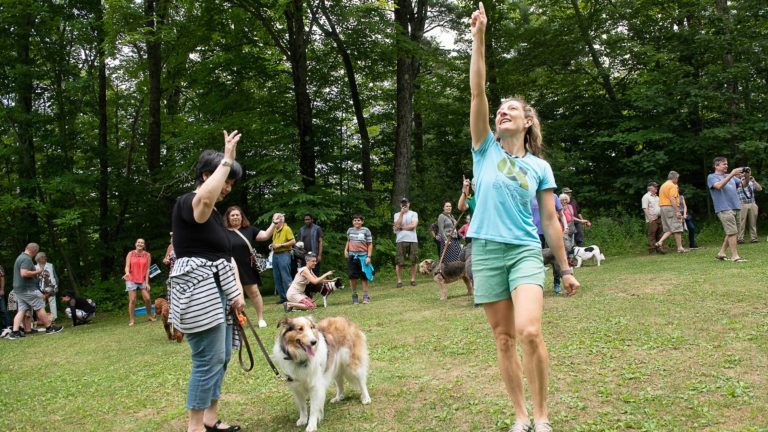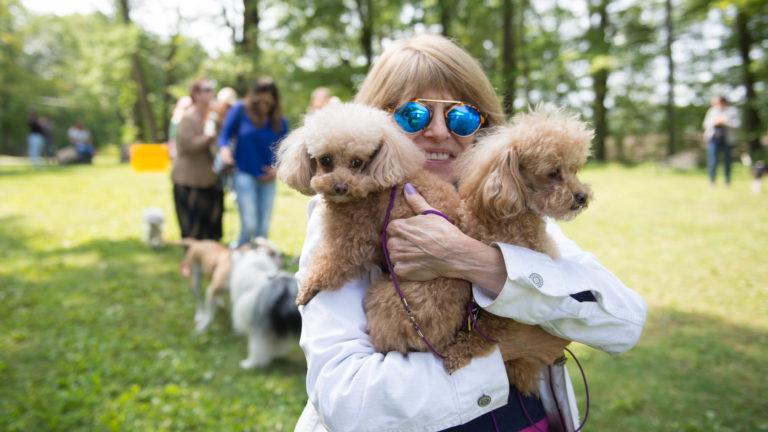 Dog Dance
At Zoom.com: Aug 1