About
Dorrance Dance
July 18-22, 2018
LIVE MUSIC
"One of the most imaginative tap choreographers working today," (The New Yorker) Jacob's Pillow Dance Award winner and MacArthur "Genius" Fellow Michelle Dorrance returns, marking Dorrance Dance's fifth Festival engagement in six years.  This Festival fan-favorite "pushes the boundaries of tap while exposing its true nature: that it is music" (The New York Times).
The iconic tap troupe will perform their newest, groundbreaking work Myelination, featuring an original live score by Donovan Dorrance and Gregory Richardson with vocals by eclectic soul vocalist Aaron Marcellus, and a world premiere commissioned by Jacob's Pillow, rooted in solo tap work. The world premiere was developed in part through a residency at the Pillow Lab and is made possible by the support of Jim Chervenak.
Related essay on Jacob's Pillow Dance Interactive:
Tap, written and curated by Brian Seibert
Related videos on Jacob's Pillow Dance Interactive:
Event Dates
Oh no! You missed this one! Check our calendar for future events.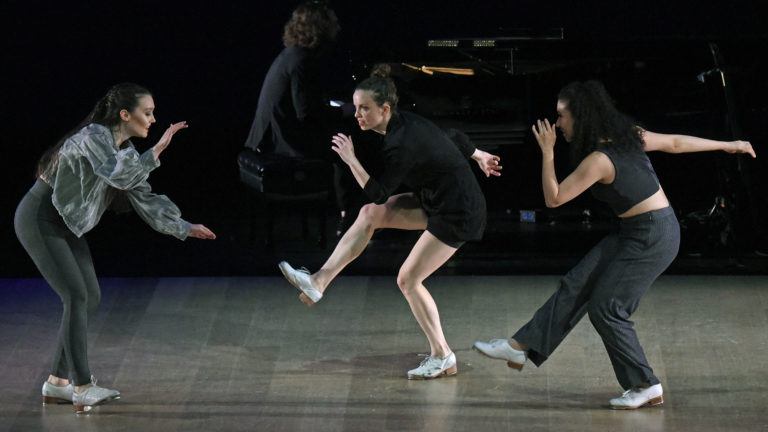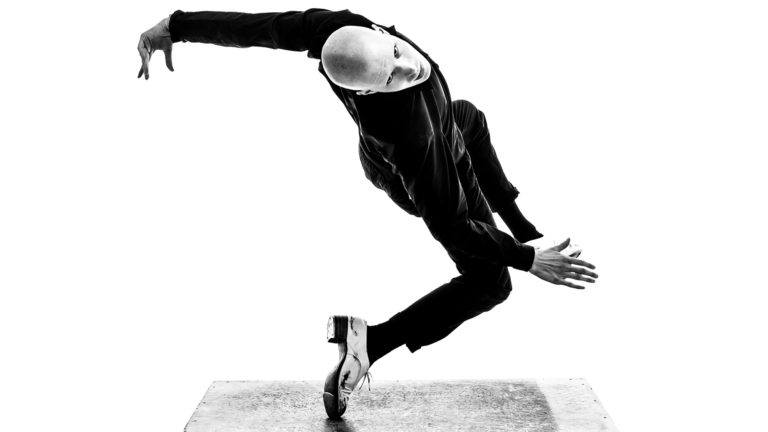 WHAT PEOPLE ARE SAYING ABOUT DORRANCE DANCE
"One of the most imaginative tap choreographers working today"
The New Yorker
"Throughout, Ms. Dorrance, a brilliant conductor, pushes the boundaries of tap while exposing its true nature: that it is music"
The New York Times
"Rhythm keeps accumulating and multiplying in 'Myelination'… it's an exhilarating ensemble piece, including solos and duets, that switches gears from section to section… The live music — with vocals, piano, guitar, percussion and other instruments — is in a range of appealingly melodic jazz styles; its harmony with the dancing is never simple. "
The New York Times
Dorrance Dance
At Ted Shawn Theatre: Jul 18 - Jul 22