About
STREB
Digital Screening | December 1, 2021 – January 6, 2022
Bring Jacob's Pillow home for the holidays with a special edition of STREB Extreme Action Company's 2021 Jacob's Pillow Dance Festival performance, featuring a unique retrospective of Elizabeth Streb's work from the '70s and '80s alongside bonus behind-the-scenes and archival content.
The family-friendly performance will feature nearly 50 minutes of STREB Extreme Action Company's performance on the outdoor stage at Jacob's Pillow this summer, marking the company's first return in over 20 years. The works included STREB's signature style: bravery and sheer athleticism.
The company revisits a number of its early works, including a collection of founder and artistic director Elizabeth Streb's classic solos from the 1970s-80s and several of her early equipment experiments from the 90s, placing them in direct contrast with the jaw-dropping extreme action opuses and large scale "action machines" the company has become known for in the 21st century. 
Explore past Pillow Performances and Essays on Jacob's Pillow Dance Interactive:
Event Dates
Oh no! You missed this one! Check our calendar for future events.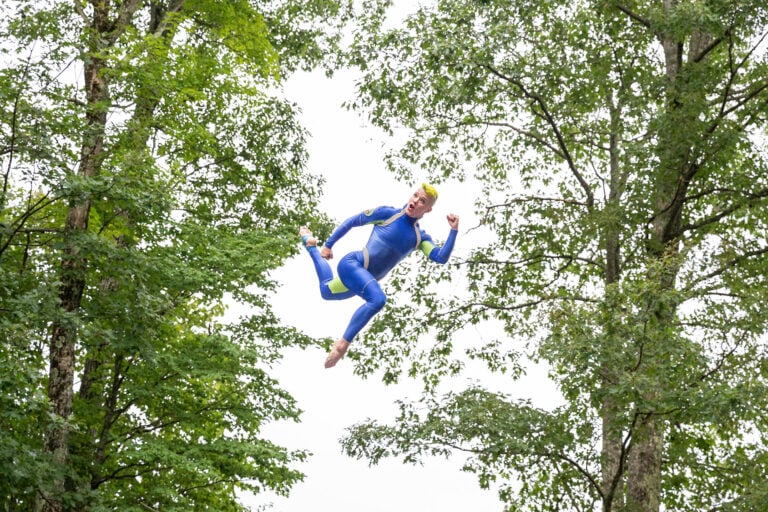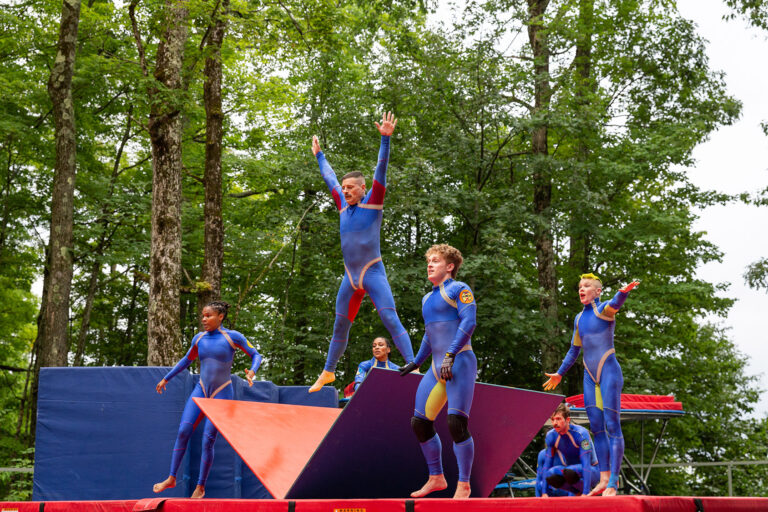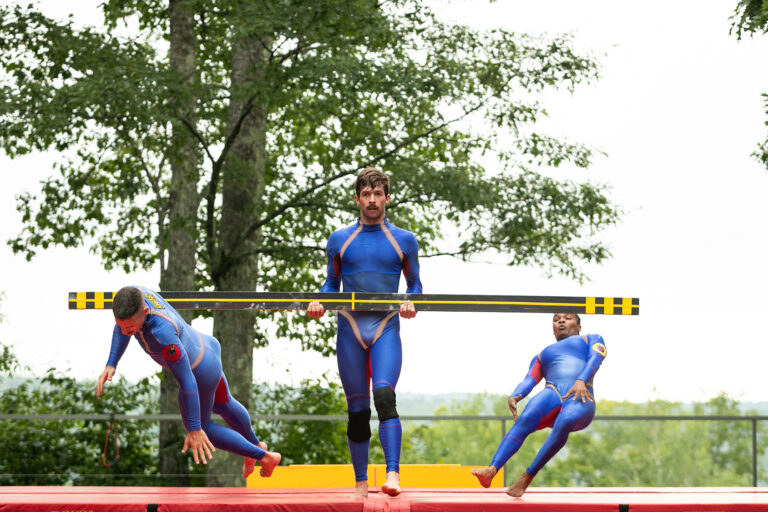 Jacob's Pillow Holiday Stream: STREB
At jacobspillow.org: Dec 1 - Jan 6