About
This performance took place on August 4, 2022. Scroll for more information.
Indigenous Enterprise first stunned crowds at the Sydney Opera House in 2018 with their explosively jubilant dance and colorful regalia honoring the legacies of their elders. Their new intertribal work "Indigenous Liberation" was developed in the Pillow Lab and premiered at the Joyce Theatre last Fall to great acclaim.  The program features songs, stories, and dances from Turtle Island (a folkloric term for North America) led by champion powwow dancers. The work  highlighted Men's Fancy War Dance (Ponca), Jingle Dress (Ojibwa), Hoop (Taos Pueblo), Chicken Dance (Blackfoot), Flute (Cree), and Grass Dance (Omaha), in a celebration of what lies at the heart of these powerful traditions.
Read the Program
In the Press
"The dancers speak of healing in their art, in many ways. Their dancing calls to a
good feeling that runs deeper than the pleasure of the physical movement, Tyrenn
Lodgepole says from the Pillow Lab." Read more on The Berkshire Eagle.
Dive into Jacob's Pillow Dance Interactive
This ever-growing collection includes dance videos filmed at Jacob's Pillow from the 1930s to today and new illustrated essays. Explore more on Jacob's Pillow Dance Interactive.
Watch Indigenous Enterprise:
Event Dates
Oh no! You missed this one! Check our calendar for future events.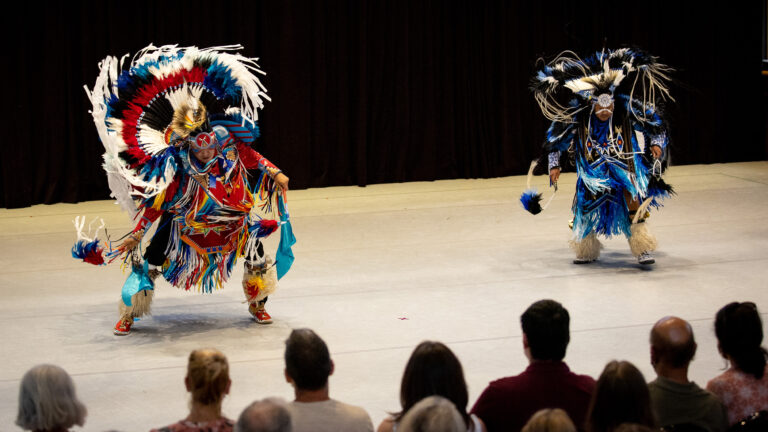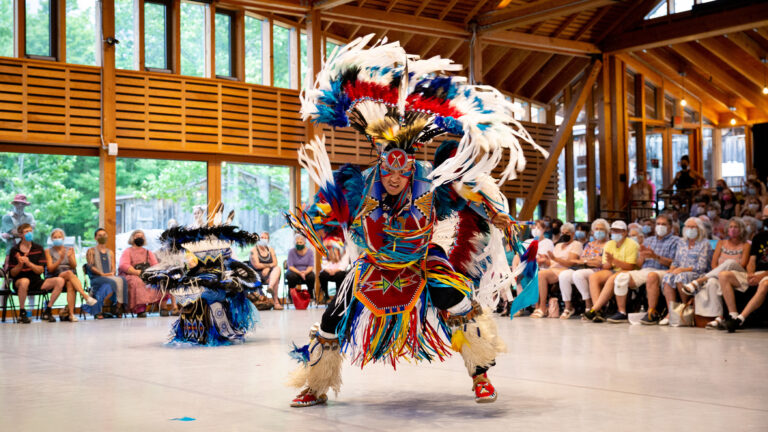 Bring Jacob's Pillow Home
Indigenous Enterprise
At outdoor Henry J. Leir Stage: Aug 4