About
Inside the Pillow Lab:
Dorrance Dance
January 14, 2021 at 7pm Eastern | Screened on YouTube
Dorrance Dance returned to Jacob's Pillow for two weeks at the end of 2020 to develop new choreography and music, celebrating their first in-person rehearsals together since March. Led by the artistic team of Michelle Dorrance, Josette Wiggan, and Nicholas Van Young, Dorrance Dance is one of the nation's leading tap dance companies, exploring what is most thrilling, brilliant, and beautiful about tap dancing—that it is, at once, movement and music. 
Inside the Pillow Lab is an intimate new film series that captures works in process and behind-the-scenes moments of what it's like for artists to live, work, and rehearse together again in COVID-compliant residencies on the Pillow's retreat-like campus. 
The Pillow Lab, the Pillow's year-round center for research and development, provides artists the crucial space and time in development, research, and technical stages of choreography-driven projects.
---
"When I told my daughter we were going to a magical forest to dance, her eyes lit up and she began to jump and twirl. That's exactly what the Pillow is for me. Sacred ground that stirs inspiration and connection. The memories and the art that are in the walls, wood, ground and trees are an embrace. You feel like you're home."
—Nicholas Van Young
"In a time where we've lost so much and suffered through so much, this residency is a breath of fresh air and a lifeline of sorts. As an artist, opportunities like this during a pandemic can be the difference between someone continuing their artistry or giving up. This process has been healing on so many levels."
—Josette Wiggan
"This residency is nothing short of a blessing. Dance and rhythm are transformative. The Pillow and its magic are transformative. Our hearts, minds, spirits, and bodies are changed in this space together. I am so inspired by these artists I have the privilege of sharing this space with and so grateful for this support in a time that calls for revolutionary change."
—Michelle Dorrance
---
This event is produced in collaboration with 


Event Dates
Oh no! You missed this one! Check our calendar for future events.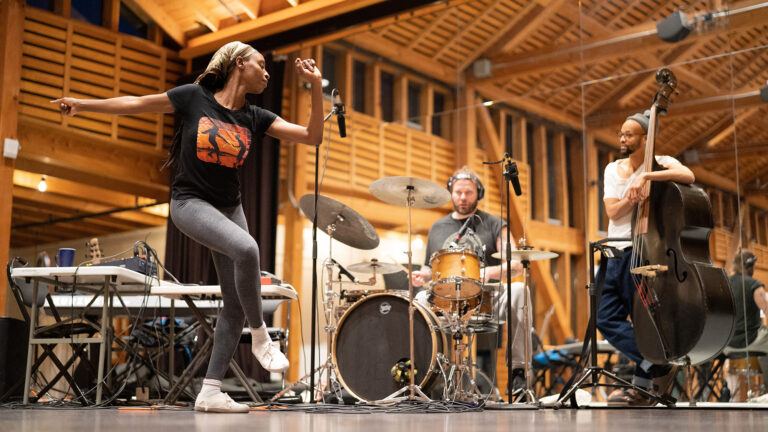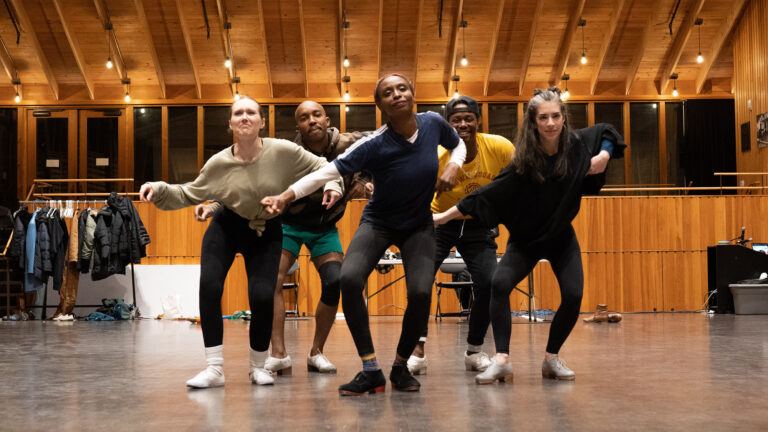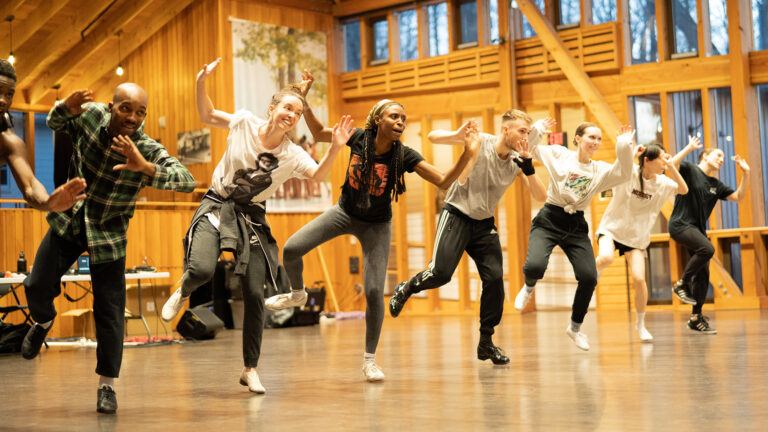 Inside the Pillow Lab:
Dorrance Dance
At Youtube.com: Jan 14