About
This performance took place on July 20⁠—24, 2022. Scroll for more information.
This performance will be available for on demand access from January 9 to February 19. Click here to learn more.
Celebrated as one of the world's greatest modern dance groups, the Limón Dance Company marked its 75th anniversary in 2022.
Founded in 1946, Limón Dance Company is a thriving legacy of José Limón and his mentors Doris Humphrey and Charles Weidman, whose innovative works revolutionized dance in America with their dramatic expression, technical mastery, and expansive yet nuanced movement. The celebratory program featured a new work by choreographer/dancer/musician Olivier Taparga, originally from Burkina Faso, commissioned by the Pillow for the 90th Anniversary thanks to the Joan B. Hunter New Work Commission.
EXPLORE LIMÓN DANCE COMPANY
Watch the Post-Show Talk
This Post-Show Talk features three artists from the Limón Dance Company: artistic director Dante Puleio and dancers Frances Lorraine Samson and Joey Columbus, in conversation with Scholar-in-Residence Maura Keefe. The talk took place on July 22, 2022.
Read the Program and Pillow Notes
In the Press
"The lovely, spirited cast of five women — Savannah Spratt leading Mariah Gravelin, Deepa Liegel, Jessica Sgambelluri, and Lauren Twomley — are at once stately and playful, like figures on a Grecian vase come alive, toe-heeling gracefully to Bach's familiar tune." Read more from Janine Parker in The Boston Globe.
Dive into Jacob's Pillow Dance Interactive
This ever-growing collection includes dance videos filmed at Jacob's Pillow from the 1930s to today and new illustrated essays. Explore more on Jacob's Pillow Dance Interactive.
WATCH LIMÓN DANCE COMPANY ON JACOB'S PILLOW DANCE INTERACTIVE:
Event Dates
Oh no! You missed this one! Check our calendar for future events.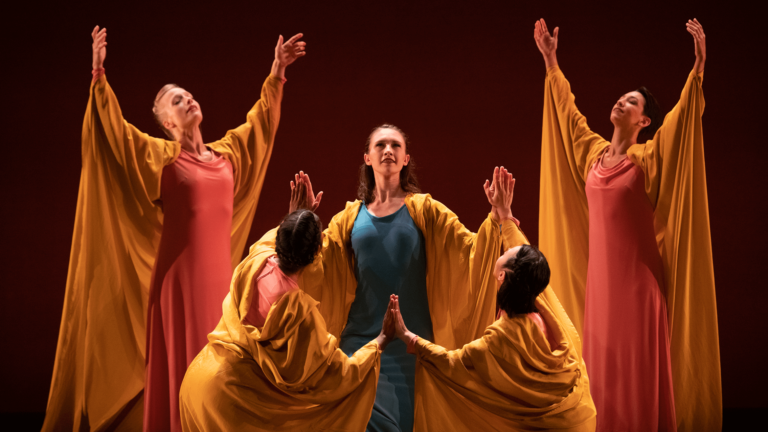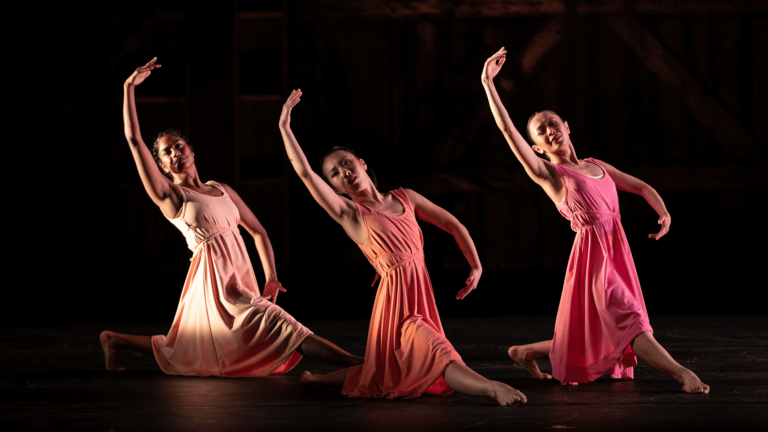 Bring Jacob's Pillow Home
Limón Dance Company
At Ted Shawn Theatre: Jul 20 - Jul 24