About
This event took place July 20–24, 2022. Scroll for more information and resources.
Music From The Sole, co-founded by Leonardo Sandoval and Gregory Richardson, performed I Didn't Come to Stay, originally developed in a Pillow Lab residency and in a 2020 bubble residency facilitated by Works & Process at the Guggenheim. This tap dance and live music company celebrates tap's Afro-diasporic roots, particularly its connections to Afro-Brazilian dance and music, and its lineage to forms like samba, house dance and passinho (Brazilian street funk).
As part of its mission to bring tap dance — America's original vernacular dance form — to new audiences, the company appears at both music and dance venues. Sandoval, an alum of The School at Jacob's Pillow, is well known to Pillow audiences as a performer in Dorrance Dance, where Richardson also serves as Musical Director. I Didn't Come to Stay was commissioned by Works & Process at the Guggenheim, and the company's recent credits include appearances at Lincoln Center, Harlem Stage, Caramoor Jazz Festival, Teatro Ipanema in Rio, and The Yard.
Watch Music from the Sole on Jacob's Pillow YouTube Channel:
---
I Didn't Come to Stay is a commission from Works & Process at the Guggenheim and was created with the support of a summer 2020 Works & Process bubble residency at Kaatsbaan Cultural Park, as well as residency support in March 2021 from The Yard, an April 2021 Pillow Lab residency at Jacob's Pillow, a February 2022 Creative residency at Chelsea Factory, and a March 2022 Works & Process LaunchPAD "Process as Destination" residency at Catskill Mountain Foundation.
I Didn't Come to Stay was made possible by the New England Foundation for the Arts' National Dance Project, with lead funding from the Doris Duke Charitable Foundation and The Andrew W. Mellon Foundation. This project is funded, in part, through a Seed Fund for Dance grant from the Upper Manhattan Empowerment Zone Development Corporation, thanks to the support of the Mertz Gilmore Foundation. The piece's creation was also supported by a 2022 grant from the O'Donnell-Green Music and Dance Foundation, and a 2022 APAP ArtsForward grant. Music From The Sole is supported by Dance/NYC's Dance Advancement Fund, made possible by the Howard Gilman Foundation and the Ford Foundation, and by the New York State Council on the Arts.
Explore Music From The Sole
Watch the Post-Show Talk
This Post-Show Talk features Gregory Richardson and Leonardo Sandoval, in conversation with Jacob's Pillow Scholar-in-Residence Janet Schroeder. The talk took place in the Perles Family Studio on July 21, 2022 following a performance by Music for the Sole.
Read the Program and PillowNotes
In the Press
"They are tapping the energy of Carnival, says co-founder and choreographer Léonardo Sandoval, channeling the intense celebration in the week of Mardi Gras he has always known from home with parades and costumes and music in the streets." Read more on btw Berkshire.
"Evoking in their set piece the post-Lenten Brazilian festival of song and dance, these multitalented performers not only tap danced and played their assigned instruments with expertise, but they sang (in Portuguese), individually and together, supporting choreographed stories that evinced deep perceptions of human experience." Read more on The Berkshire Edge.
Dive into Jacob's Pillow Dance Interactive
This ever-growing collection includes dance videos filmed at Jacob's Pillow from the 1930s to today and new illustrated essays. Explore more on Jacob's Pillow Dance Interactive
Event Dates
Oh no! You missed this one! Check our calendar for future events.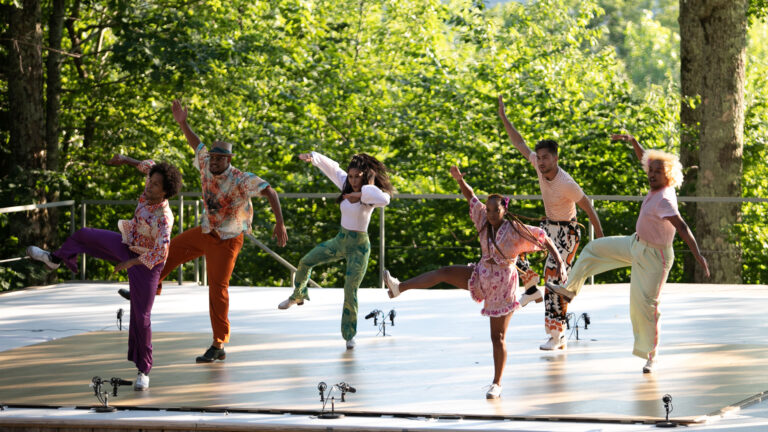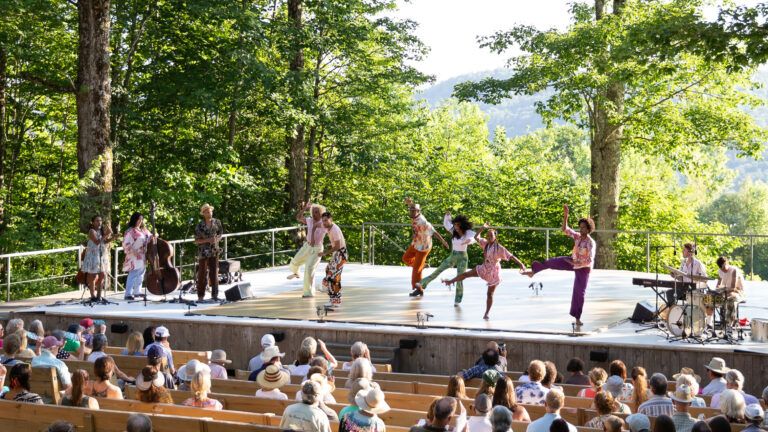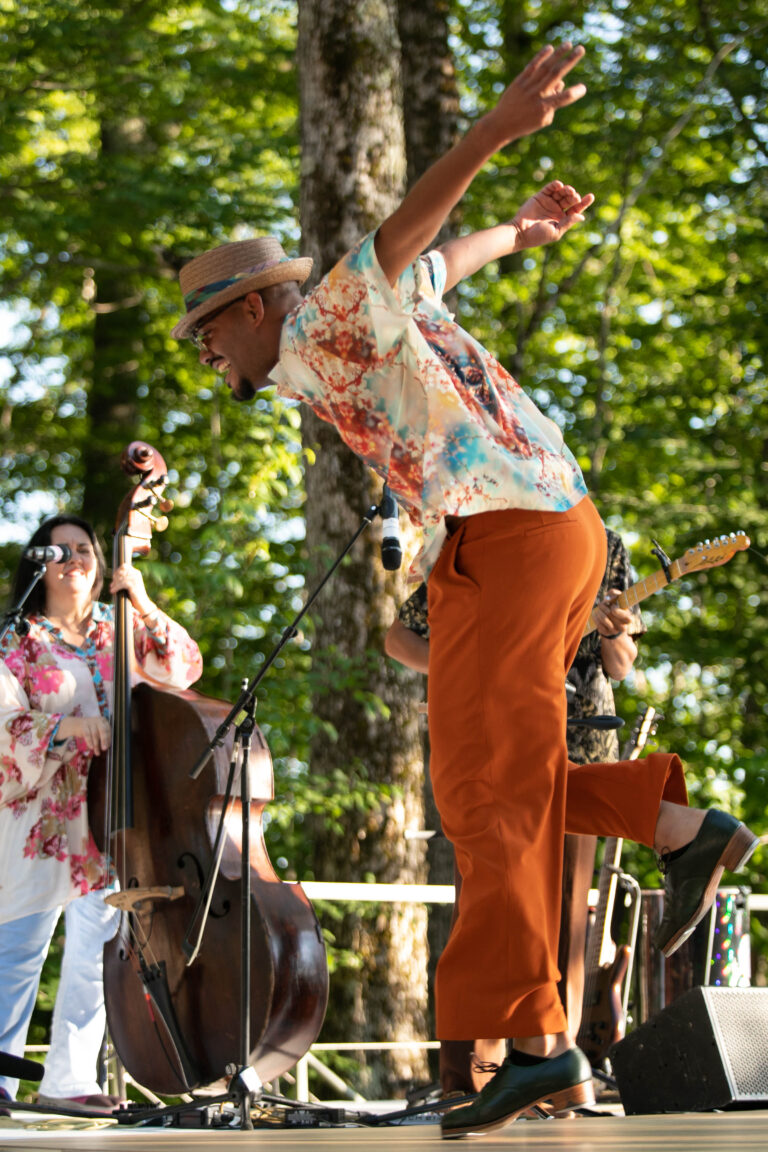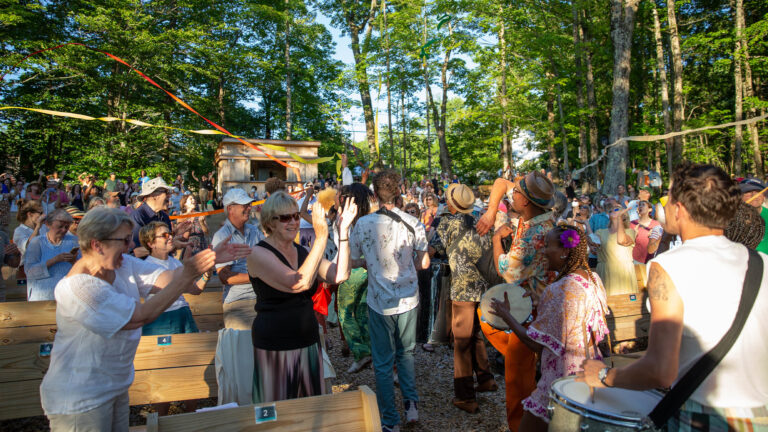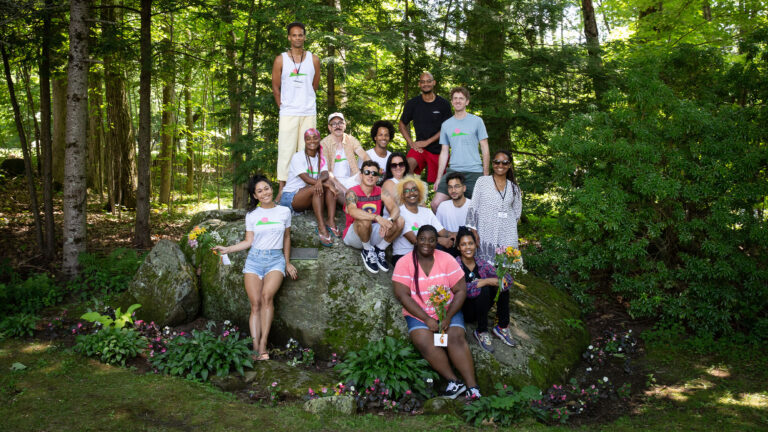 Bring Jacob's Pillow Home
Music From The Sole
At outdoor Henry J. Leir Stage: Jul 20 - Jul 24