About
This digital screening took place July 1-15, 2021. Scroll for bonus content!
"One of the finest dance makers on the world stage" (The Guardian), Jacob's Pillow Dance Award winner Crystal Pite joins forces with the Paris Opera Ballet in Body and Soul, choreographing an internationally acclaimed full length work praised for "dashes of inventiveness, brilliance and poetry" (The New York Times). Streaming exclusively by Jacob's Pillow for the U.S. premiere, Body and Soul was originally filmed with 36 dancers at Paris's Palais Garnier with jaw-dropping costumes, set design, and staging. 
Body and Soul articulates Pite's ongoing fascination with conflict, connectedness and the embodiment of the human spirit. Performed in three distinct parts, with fluidity, generosity, and a rare intensity, the performance begins with a voice-over text that describes a scene of conflict between two individuals. As the performance progresses, the script's meaning morphs and deepens at each iteration, creating compelling tension between individuals, groups, and species. Body and Soul is a timeless, vast, and heartbreakingly intimate portrait of the human condition.  Known for drawing from the languages of William Forsythe, Jiří Kylián and Mats Ek, Crystal Pite is a Vancouver-based choreographer whose work has been recognized by the Jacob's Pillow Dance Award and many other honors. Limit to audiences based in the United States & Canada.
This exclusive U.S. Premiere is co-sponsored by the American Friends of the Paris Opera & Ballet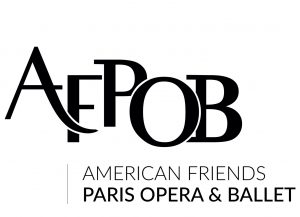 Explore Paris Opera Ballet + Crystal Pite
Watch the trailer
Read the program
View all Festival 2021 program books
Dive into Jacob's Pillow Dance Interactive
This ever-growing collection includes dance videos filmed at Jacob's Pillow from the 1930s to today and new illustrated essays. Explore more from Paris Opera Ballet + Crystal Pite on JPDI:
Event Dates
Oh no! You missed this one! Check our calendar for future events.
Online Event:
Paris Opera Ballet + Crystal Pite
At jacobspillow.org: Jul 1