About
A Celebratory Tribute to Chet Walker
Saturday, August 5
With Love from The School at Jacob's Pillow Alumni and Artist Faculty
Join us to celebrate Chet Walker (1954-2022). On Broadway from the age of 6, Chet went on to become a multi-award-winning director/choreographer. He dedicated 20 years to mentor and support performers of The School at Jacob's Pillow as Program Director of the Musical Theatre Program; and continually offered his artistic, emotional, and financial support to them right up until the day he passed on October 21, 2022. He loved being on stage and helping performers find a place for themselves there, too. This heartfelt tribute performance features Alumni and Artist Faculty of The School at Jacob's Pillow.
---
CHET WALKER TED SHAWN THEATRE SEAT U101
We are deeply grateful to all those who contributed toward the Ted Shawn Theatre seat named  for Chet Walker. Your commitment honor's Chet's extraordinary 20 years of mentorship to performers and his tremendous artistic leadership as The School's Musical Theatre Program Director. We hope that you feel a sense of connection and pride when you visit the Ted Shawn Theatre in the future and see Chet's name on seat U101.
Rachel Altemose*
Beth Anderson-Song
Anonymous (11)
Lipe Arena*
Ella Baff and John Badanes
Jabari Braham*
Johnson Brock*
Emily Burrus*
Naomi Rusalka Cernota*
Catherine and David Chapman
Kathleen Chrisman
Jenny Cobuzzi*
Douglas J. Cohen**
Mary and Robert Cohen
Linda Colvin
Vibecke Dahle Dellapolla*
Timothy Eidman*
Madison Embrey*
Fern Epstein
Hannah Fein
Andrew Fitch*
Erica Frankel*
Corey Friedlander
Stephanie Gittleman
"J.R." Glover
Lisa Glover
MaryAnn* and Scott Goodell
DJ Gray*
Natalie Greene*
Katarina Gromilic*
Rachael Britton Hart*
Barbara and Gerald Hayden
Stephanie Heroux*
Joan and James Hunter
Daniel Idzik and Kathleen Osborne
Nancy Kalodner
Jack and Paula Kaminer
Bernee Kapili
Ioannis Karounis*
Joan Derricks Kraft
Deirdre Labarre
Kathleen Laituri*
Marie Leahy
Richard Lessey*
Michael Lubbers*
Ivan Markovic*
Elizabeth Mazza
Jeanne McConnell and Liz Reynolds
Rodney McDaniel
Leslie Miller*
Theresa Murray*
Marlo Mysliwiec*
Kristen O'Neil
Mark and Dianne Orenstein
Claudia Palta*
Kelli Rabke**
Teri Ralston**
Katie Rayle*
Sydney Richards*
Peter Rombult and Sean Murphy
Rebecca Ross*
Milton Rubin
Harold Rudin
Janine Shahinian
Danielle Froelich Siegel*
Stephanie Simpson*
Jon Sloven*
Brian and Lorraine Smith
Camila Taleisnik*
Charlotte Tiencken and Bill West
Ariel Triunfo*
Lee Venolia and Jay Thoman
Barbara Walker
Marcia Walker
Fukuyo Watanabe*
Angela Weigel*
Sarinda Parsons Wilson and Jonathan Wilson
Elaine and Irving Wolbrom
*denotes The School at Jacob's Pillow Alum
** denotes former Artist Faculty of The School at Jacob's Pillow

---
Event Dates
Oh no! You missed this one! Check our calendar for future events.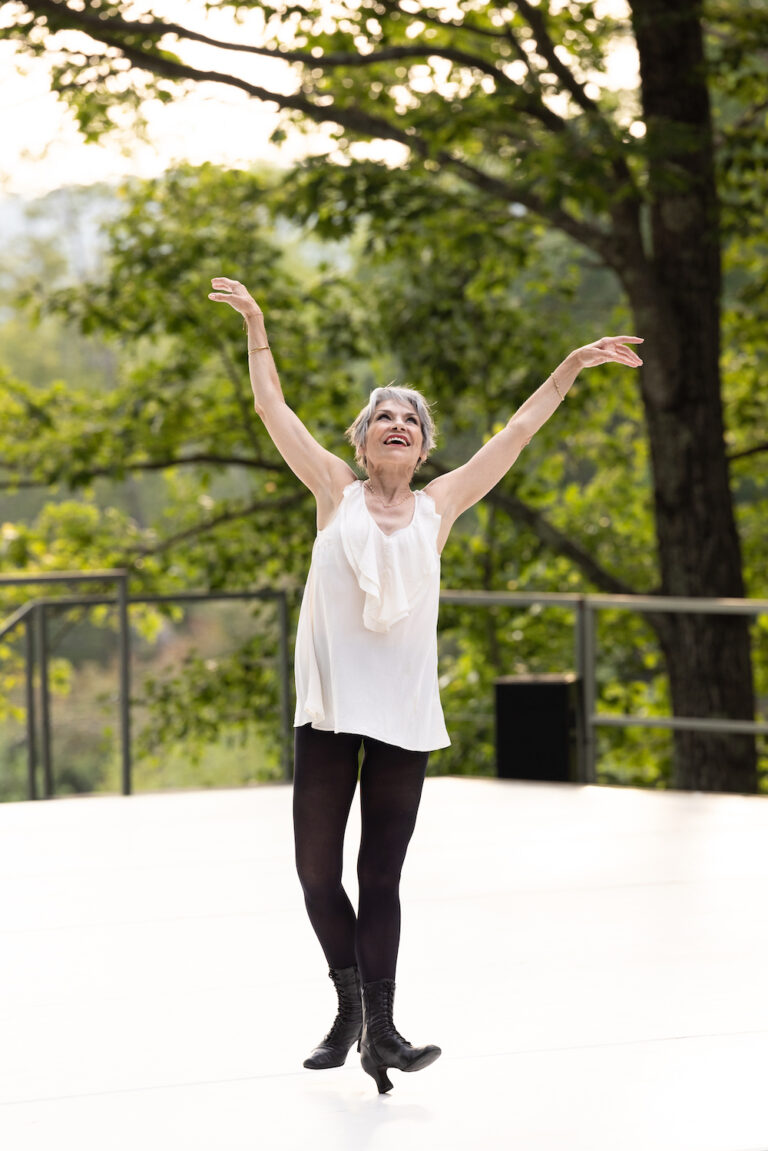 To Chet Walker:
A Celebratory Tribute
At outdoor Henry J. Leir Stage: Aug 5