About
Trisha Brown: In Plain Site
Sunday, August 13, 2017 at 1pm & 4pm
The Trisha Brown Dance Company continues Brown's legacy through its Trisha Brown: In Plain Site initiative. Through this effort, the company draws on Brown's model for reinvigorating her choreography at new sites and in new contexts. In a co-presentation by Jacob's Pillow and the Clark, the company will present Trisha Brown: In Plain Site on the Clark's grounds in Williamstown.
Related multimedia essay on Jacob's Pillow Dance Interactive: Women in Dance: Trisha Brown, written and curated by Maura Keefe.
Event Dates
Oh no! You missed this one! Check our calendar for future events.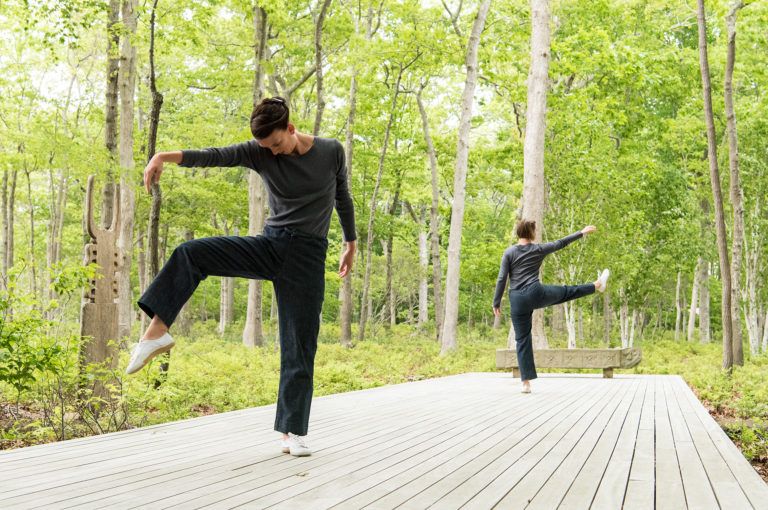 Trisha Brown: In Plain Site
at The Clark
At Jacob's Pillow: Aug 13 - Aug 13