About
Urban Bush Women
FEATURING LIVE MUSIC
In this choreographic riff, Urban Bush Women returns to Jacob's Pillow drawing inspiration from the musical life and spiritual journey of legendary composer and saxophonist John Coltrane. "…More than a tribute to a jazz icon. It immerses the audience in what it is to be an artist" (The Washington Post), Walking with 'Trane highlights the ensemble's genuine movement to a score inspired by the iconic album A Love Supreme.
Celebrating their 35th anniversary, the revolutionary Urban Bush Women seeks to bring the untold and under-told histories and stories of disenfranchised people to light through dance, founded by Jawole Willa Jo Zollar, recipient of the 2017 Bessie Award for Lifetime Achievement.
Watch Urban Bush Women on Jacob's Pillow Dance Interactive:
Explore Themes & Essays on Jacob's Pillow Dance Interactive:
---
Programming subject to change.
Event Dates
Wednesday, Aug 21
8:15 PM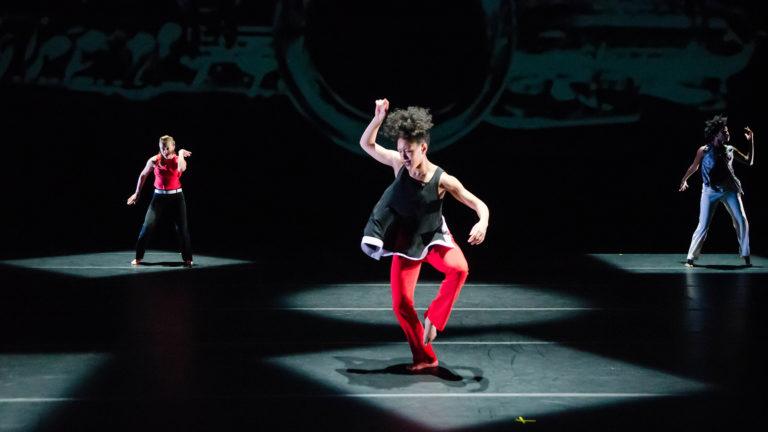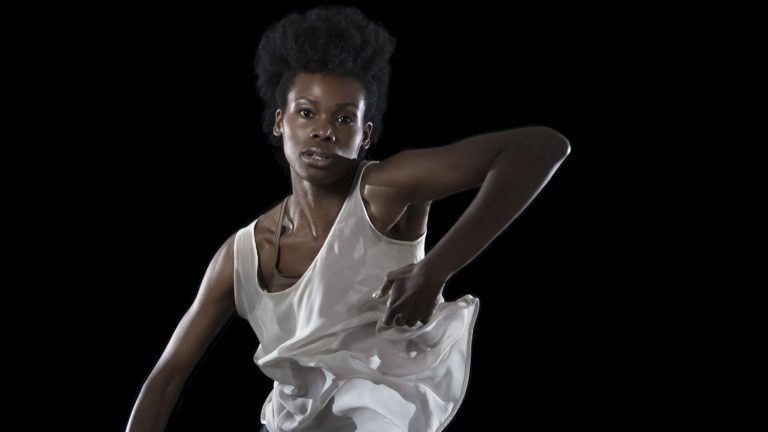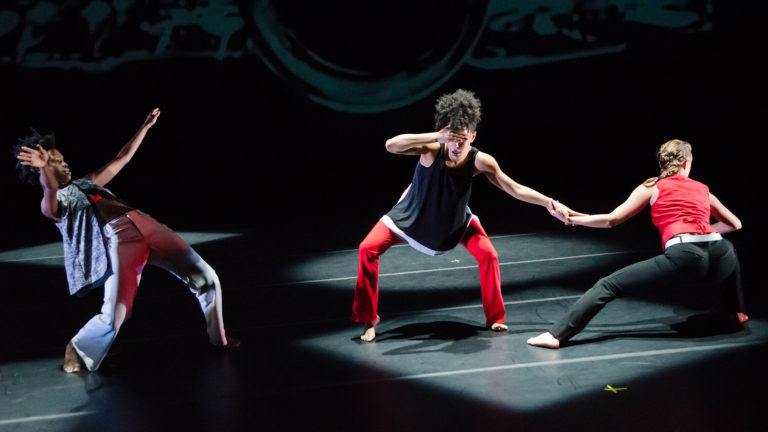 What People Are Saying about Urban Bush Women
"In this beautiful, compelling and occasionally — and deliberately — uncontrolled work, various artistic states and outcomes emerge from a fragmented mosaic of images."
The Washington Post
"Urban Bush Women have interpreted the black experience with passion and focus for thirty years."
Village Voice
"Few companies connect as deeply and genuinely with their audiences."
The New York Times
Urban Bush Women
At Jacob's Pillow: Aug 21 - Aug 25