About
This performance took place on August 17, 2022. Scroll for more information.
La Mezcla is a polyrhythmic, multidisciplinary San Francisco-based dance and music ensemble rooted in Chicana, Latina, and Indigenous traditions and social justice. Founded in 2014 by Dance/USA Artist Fellow Vanessa Sanchez, the grassroots group brings together Tap, Son Jarocho, and Afro-Caribbean rhythms to share the often unseen histories and experiences of communities of color on stages, streets, and fields. In their Jacob's Pillow debut, the company performed selections from Pachuquísmo, a multi-disciplinary, rhythmic performance with a live band that unveiled a forgotten history of Mexican-American female youth, and explored the struggles that communities of color continue to face today, through a blend of tap dance, Mexican zapateado, Son Jarocho music, and jazz.
Read the Program
Dive into Jacob's Pillow Dance Interactive 
This ever-growing collection includes dance videos filmed at Jacob's Pillow from the 1930s to today and new illustrated essays. Explore more on Jacob's Pillow Dance Interactive.
Event Dates
Oh no! You missed this one! Check our calendar for future events.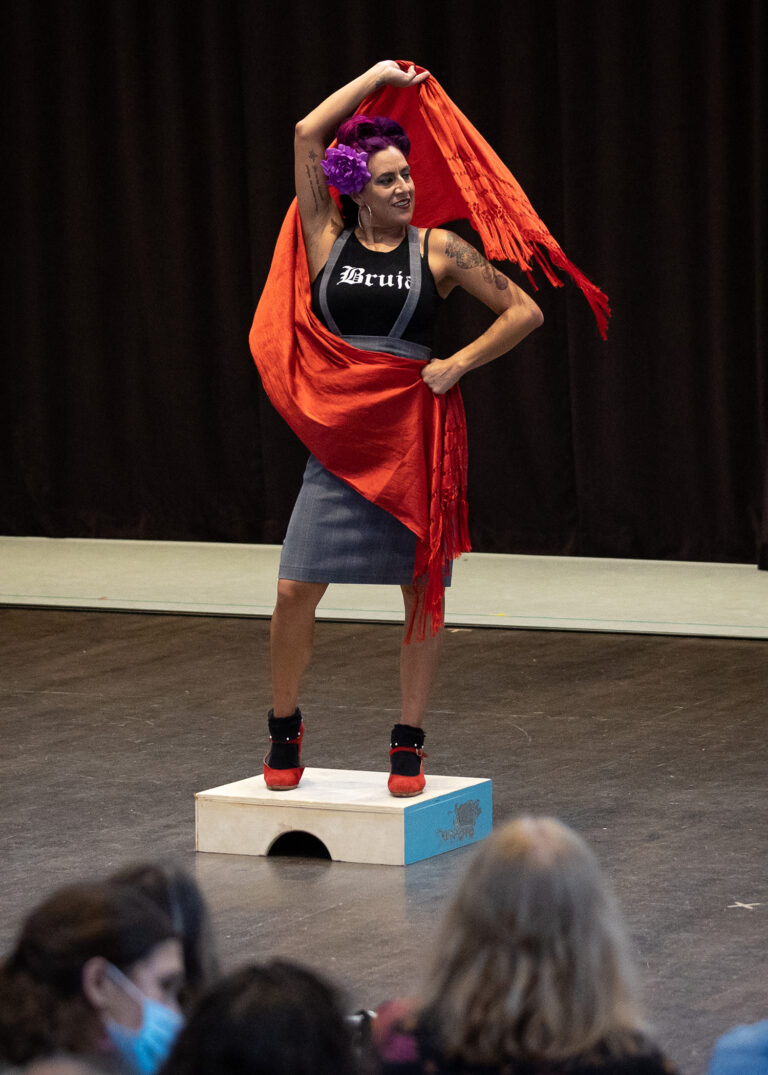 Bring Jacob's Pillow Home
Vanessa Sanchez & La Mezcla
At outdoor Henry J. Leir Stage: Aug 17