On Saturday, August 5, the Jacob's Pillow community had the distinct privilege of hosting "To Chet Walker: A Celebratory Tribute" – a performance in honor of dance legend, dear friend of the Pillow, and long-time Program Director of the Musical Theatre Program at The School at Jacob's Pillow, Chet Walker (1954-2022). Held on the Henry J. Leir Stage, the performance was thoughtfully curated by "J.R." Glover and Kyle Pleasant, featuring School alumni and former artist faculty who created, staged, and danced numbers for a heartfelt tribute to his remarkable legacy and meaningful impact on the field of dance. 
The tribute performance prompted an outpouring of love and appreciation for Chet through both dancing and quotes, a sampling of which you'll find below. 
Take a look at Pack Up Your Troubles – A Jazzy Tribute short film by Shannon Lewis, featuring Pillow Musical Theatre Alumni.
Below, read the sentiments of Tribute performers about the experience of coming together to honor Chet in this way.
" Chet taught me to be fearless in my dance and in my life. He taught me to advocate for my inner artist and my inner joy. He believed in giving opportunities to anyone who asked for them. I will remember his legacy forever… Cherish those who love, teach, and guide you."
– Drew Minard, New York, 2016 Alum
"In Fosse's "Dancin' Man," the dancer in center buttons the number by dropping the head downward as the lights go out. Our amazing leader and reconstructeur, Alyssa Epstein, had the idea and received permission to instead, have me look up to the sky, toward Chet, in our performance at Jacob's Pillow in honor of his life and legacy. It's going to take me a little time to collect the thoughts and feelings coursing through me after yesterday's tribute to Chet Walker, my mentor and friend, and the days of preparation with Shannon Lewis, Alyssa Epstein, Camden Loeser, and the community of friends whose lives he touched. Thank you, Chetty."
 – Rachael Britton Hart, Pennsylvania, 2018 Alum
"Chet ushered me into my professional career & I was looking forward to a fruitful decade of creation, collaboration & friendship together in the years to come!
I was introduced to Chet in the later chapters of his career-particularly when he'd taken a large focus to Jack Cole's work. What's Jack Cole's work like? ATHLETIC JAZZ! Chet's classes felt like the athleticism of my stunt shows in heeled boots, topped with a swagger and ease Chet brought EFFORTLESSLY.
During my three weeks at Jacob's Pillow in 2017, I spent hours learning a trio from Chet. It was a DREAM watching him dance it. I felt myself slowly stepping into the professional WOMAN & ARTIST I always knew I could be, and Chet nurtured that fire. Being able to perform that trio again this weekend at the Pillow is ….I haven't really found the words yet.
Over the past five years, he supported every twist and turn of my career. Always sending a message to see how I was doing or just to send his love. Continued creation together was on the horizon and something that excited us. I genuinely anticipated a large part of my 30's & 40's would be spent collaborating with Chet, bringing his visions to life."
– Madison Embrey, Michigan, 2017 Alum and Lorna Strassler Awardee,
"In 2018 I was asked to choreograph a solo presenting myself as an artist for Jacob's Pillow Musical Theatre Faculty! I decided to present myself honoring Chet Walker. The solo was a celebration to him and the impact he had in my life mentoring me through the years. I was a different dancer, artist and person before have met him.
With references to Jack Cole, Bob Fosse, Chet Walker and all the information I received in my body through my life, the solo Mr. Bojangles was born. 
I remember once he asking 'you have so much information in your body, you have studied with masters, what do you do with all of this?'. The answer is right here: I will keep celebrating him and 'pass it on' his lessons!!"
– Lipe Arena, Brazil, 2017 & 2018 Alum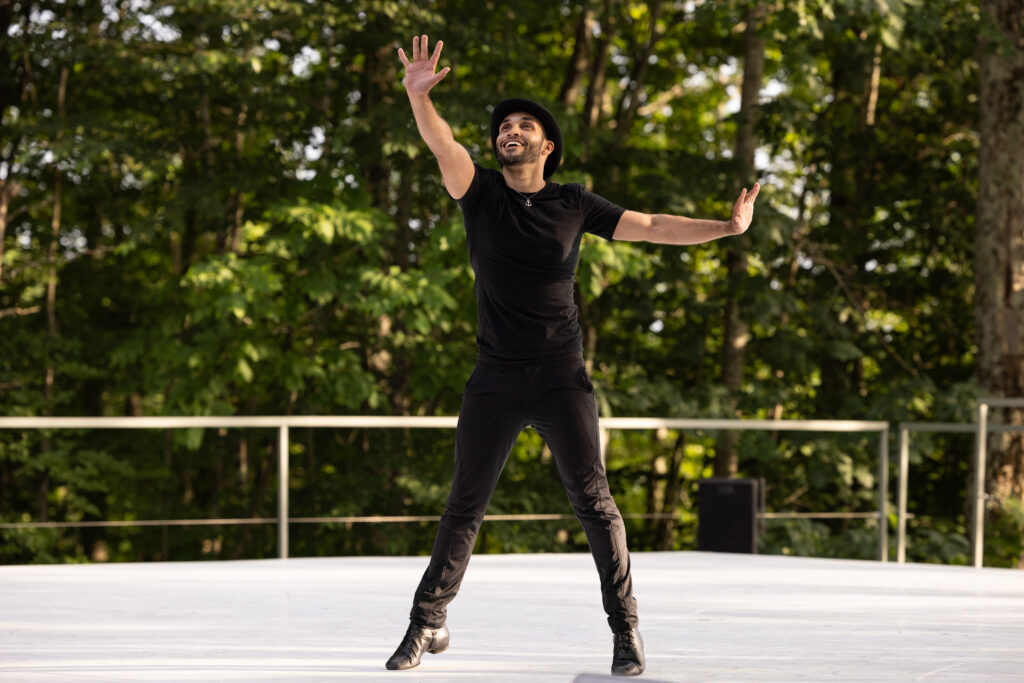 "I dance today because of Chet Walker, who we celebrated this weekend. Who scooped me up in my 20's and saw the potential in me that I didn't see in myself. Who taught me to be stronger and never put myself in another category even though I'm usually way taller than everyone else in the room. And most importantly, he taught me to fly. He believed in me. I will forever be grateful to him. We danced for him this weekend. And I hope that we can continue to not only carry on everything he taught us but also his giving spirit. Let's lift each other up, just as Chet Walker did every day."
– Kat Katona, New York, 2017 Alum
"Watching this intro to "Dancin' Man" will forever give me chills. The original number was created by Bob Fosse as a tribute to one of his idols…Fred Astaire. The first section is known as "the prayer." It is quiet, reflective, and hopeful. Through tear filled eyes we all felt the meaning of those lyrics in the depth of our souls!
The voiceover of Chet is an audio clip from his very first week at the Pillow, July 24, 1999. I was an 18 year old student standing on the stage behind him in awe of everything he had accomplished in life and completely unaware of what was to follow in the years ahead of me and the giant role he would play. To say that this has all felt full circle is an understatement. 24 years later I was able to return to the Pillow and present the work of the choreographer that arguably had the greatest impact on Chet's career. 
The moment was made even more special by the incredible dancers on that stage. This piece of Fosse's work is meaningless if it lacks heart. That was certainly not the case. The deep connection we all shared was beyond special…and for many of us it was our first time working together. 
Big thank you to Nicole Fosse for granting me permission. Endless gratitude to Kyle Pleasant and "J.R." Glover for making it ALL happen. 
And of course my dancers who left it all on that stage for Chetty!"
– Alyssa Epstein, New York, 1998 & 1999 Alum
"Hard at work this week prepping for Chet Walker's tribute show at Jacob's Pillow this weekend… the place I fell deeper in love with dance more than I ever knew I could because of his magic. Resetting Chet's work has been an honor and rewarding challenge. His contribution to dance and what he's passed on and shared lives on forever in all of us."
– Andrew Winans, Massachusetts, 2017 Alum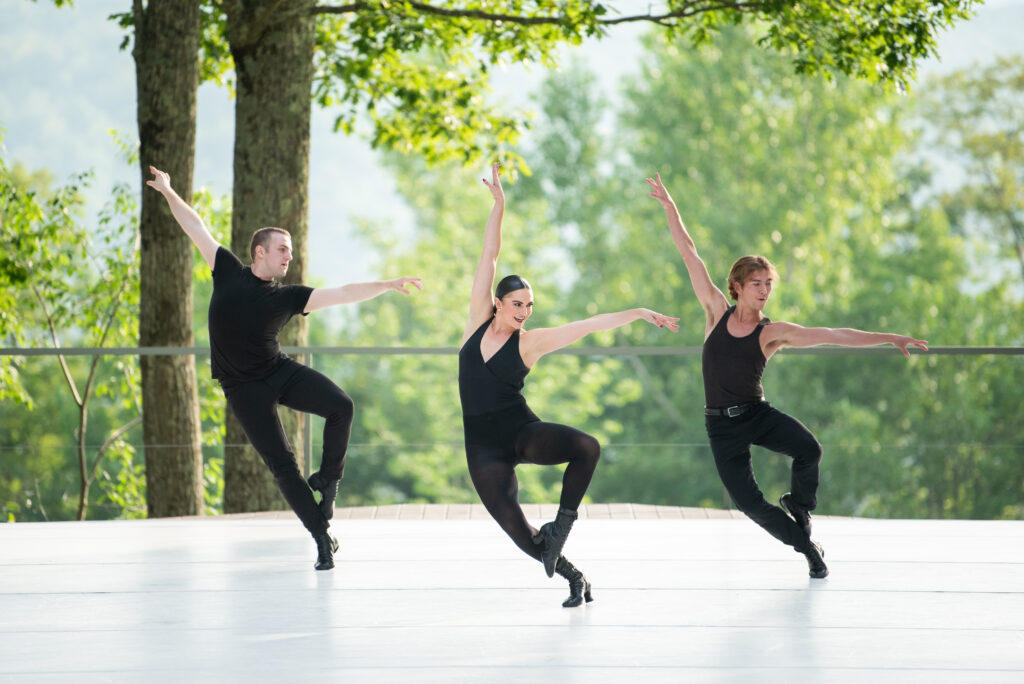 Alumni of The School at Jacob's Pillow also shared reflections on Chet's life and his impactful role in their own lives, included below.
"Chet exemplified the meaning of what it is to be an artist who understands their humanity, and a human who understands that art exists in everything. He showed me and my peers what we are capable of when a room full of passionate individuals come together to create something brand-new and ancient; connecting us to each other, to those who came before us, and to those who will come after us. He also inspired me to continue passing on the history and legacy of musical theatre and dance to the young performers who are our future. I often talk about everything I learned from Chet when I'm teaching or coaching."
– Ariel Triunfo, Chicago, 2018 Alum and Lorna Strassler Awardee
"I had taken a class by Chet Walker. It's 30 years ago at a dance studio in New York. Though I had no idea  about him, That's the key of my life as 'I wanna dance'. Chet gave me wings, which is called dance, and let me fly. Never stop moving. He showed me the world not only in NY or Jacob's Pillow but also in Paris, Buenos Aires and Tokyo. I just love my mentor, appreciate him."
– Fukuyo Wantanabe, Japan, 2006 Alum
"I was in one of his classes in Pillow, he made us sit down and started talking about life, stage, career. This statement came from him during the chat: 'I've never said no to a project, because you never know where it would take you .' Thanks to that I'm where I am today, and just finished my first National Tour in a United States with the show On Your Feet!"
– Rodolfo Santamarina, Argentina, 2016 Alum
"It has been more than 15 years since I spent time in Jacob's Pillow. As I was not able to speak English fluently, unfortunately it was only a little opportunity to talk with Chet. However, I still remember many moments of his class. I spent time in the same space as him and saw his movement directly. At the time when he taught me, it has become a very important memory in my life. I pray from the bottom of my heart that his soul may rest in peace."
– Maria Sumitani, Japan, 2007 Alum
"Chet felt like the teacher I had been waiting for my entire life. He was grounded and joyous. He was tough yet appreciative of the art and of the work we were putting into it every day. He gave me a pair of his dance shoes when I was 16 at the Pillow. I will cherish them forever just as I'll cherish his honor, his memory, and his love for dance."
– Drew Minard, New York, 2016 Alum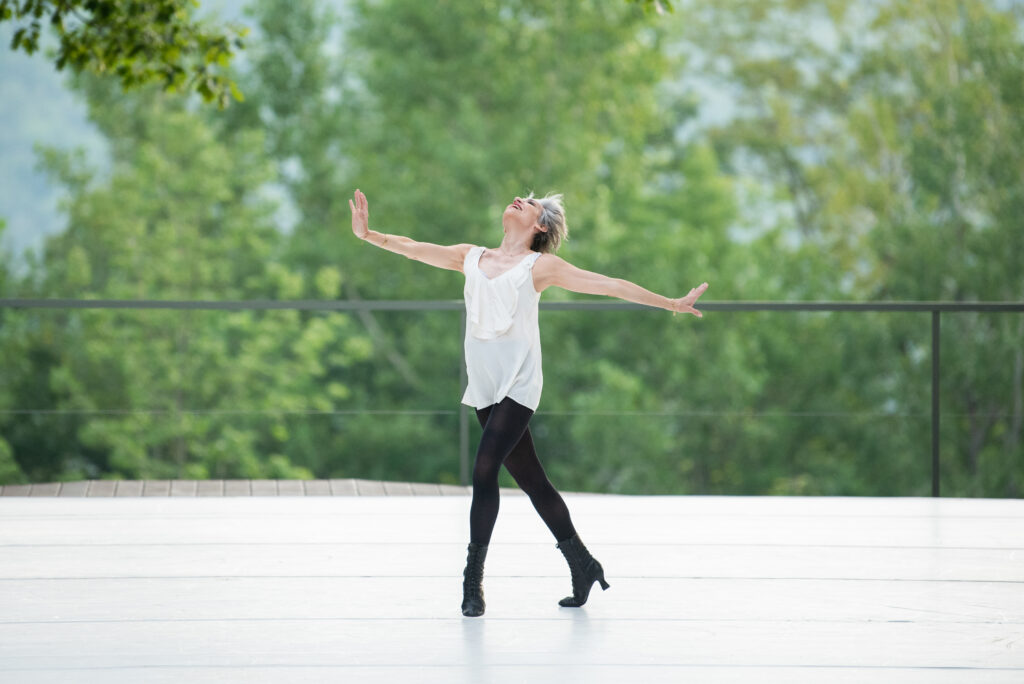 "When I participated in The School at Jacob's Pillow, I was hardly able to talk in English. I feel sorry that I was not able to understand all that Chet said. But I felt his atmosphere nearby, I danced in the same space. I learned most only from those. Also I was apt to become alone in not only the lesson but also other times…He always minded it, sometimes gently taking me by the hand. Chet is a warmhearted, gentle person. I won't forget. A great man, I want to run after him forever. Thank you."
– Kana Sadakuni, Japan, 2009 Alum
"'What are you waiting for?' Chet asked me at Jacob's Pillow. These words have been a guiding light in my life. He is one of my best mentors not only in the entertainment field but in all of life. Whenever I was debating whether or not to try something new, Chet's words were always there to encourage me. The memories I have at the Pillow are some of my greatest treasures."
– Saki Kakimoto, Japan, 2013 Alum
"Chet is the epitome of a dance legend, in every sense of the word. To be able to train with him and feel the magic and passion he has for this art form is priceless – Chet guided me in the beginnings of my dance career and I owe so much to him! Thank you Chet!"
– Taylor Kurtz, California, 2016 Alum
"The encounter with Chet is a property of my life. I learned from him. Love, power, uniqueness. And I want to pass on dance to future generations."
– Riku Kuroda, Japan, 2017 Alum
"Being in the presence of Chet Walker meant our goal was always to fly. Like so many lives he touched, Chet took me under his wings; guiding me to gather the knowledge and experiences to grow my own feathers, equipping me with a compass and opening my eyes to the possibilities of where I could fly. He then accompanied me on my journey and when he stepped back to see me leap into the air and reach a milestone in class, rehearsal or life, he never took credit or responsibility. Instead he held the mirror up in front of me and said, 'Now look how high you can fly.' And pointing to a new destination in the air, giving me the gentle nudge to 'keep going, and fly, baby!' My gratitude and love for him is beyond the vastness of the sky."
– Rachael Britton Hart, Pennsylvania, 2018 Alum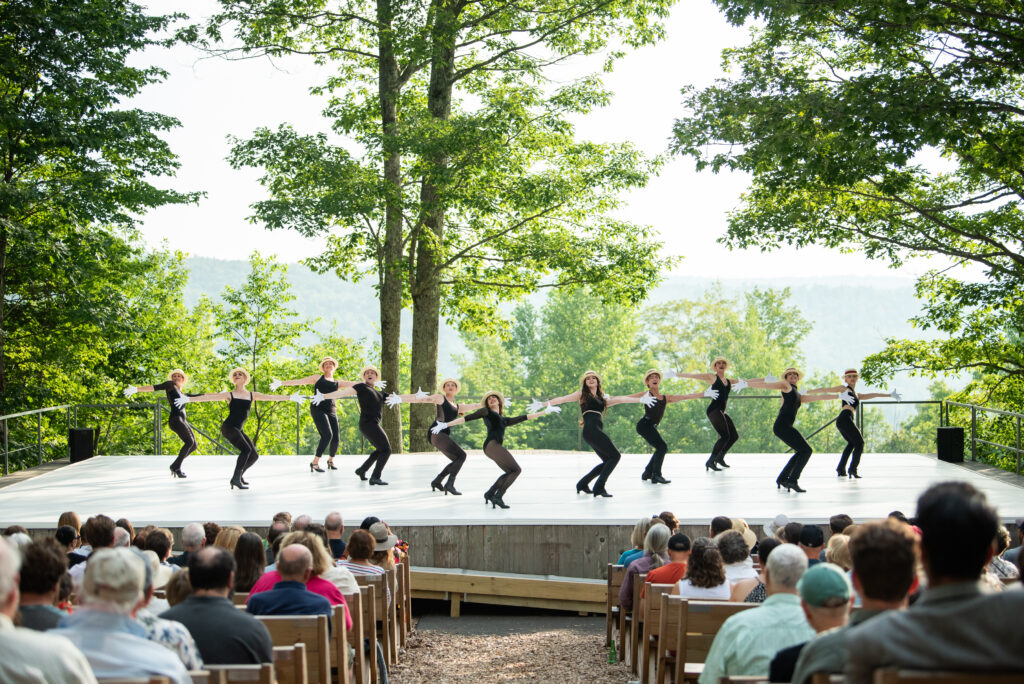 This Pillow Pick was written by Lauren Bramlett and published on August 16, 2023.