Each spring, dancers from all across the United States and abroad apply to study at The School at Jacob's Pillow. Only one will earn the Lorna Strassler Award for Student Excellence.
Founded in 2004 by former Jacob's Pillow Trustee, Lorna Strassler and her husband, this prize provides a full scholarship and a $2,500 cash prize. Lorna Strassler Award recipients are selected based on performance skill excellence, a demonstrated unwavering dedication to the arts, and vision of their role in dance.
Recipients to date
2019

Adriana Ogle (Tap) Subject:Matter 

2018

Ariel Triunfo (Musical Theatre Dance) Mercury Theater, freelance choreographer and performer

2017

Madison Embrey

(Musical Theatre Dance) freelance performer, SAG-AFTRA member

2016

Eoin Robinson

(Ballet & Contemporary) Staatsballett Berlin

2015

Therese Davis

(Ballet) Pennsylvania Ballet

2014

Amber Pickens

(Contemporary) Kickback & Chat with Amber Pickens talk show, Art Belongs to the People founder, and ensemble performer for Muny's

The Wiz

and Savion Glover's Don't Bother Me, I Can't Cope
2013

Samantha Barriento

(Contemporary) dance teacher, freelance performer

2012

Theresa J. Murray

(Jazz/Musical Theatre) Actor's Equity Association Member, American Guild of Variety Artists Member, Disneyland Resort performer, Denver Center for the Performing Arts' Oklahoma!

 performer, and West Coast-based freelance dancer, actress, and singer

2011

Craig Black

(Contemporary) Hubbard Street Dance Chicago

2010

Calvin Royal III

(Ballet) American Ballet Theatre, soloist

2009

I-Fen Lin (Contemporary)

Taipei National University of the Arts faculty member, and PhD candidate in Dance, and teacher at the National Performing Arts Center/National Theatre & Concert Hall in Taipei, Taiwan

2008 Lindsey Holmes (Contemporary & Jazz) The Lion King
2007

Christi Shannon Kline (Jazz/Musical Theatre) author, poet

2006

Min Li (Contemporary) Guest dance teacher, costume designer 

2005 Avichai Scher (Ballet) Freelance journalist for Dance Magazine, The New York Times, HuffPost

, and NBC News; Nonprofit Finance Fund

2004 Winston Dynamite Brown (Contemporary) Camille A. Brown & Dancers and TheDynamitExperience founder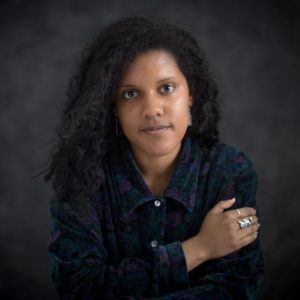 The School at Jacob's Pillow is excited to welcome the 2019 Lorna Strassler Award Winner Adriana Ogle into this esteemed cohort of alumni. Ogle began tap dancing at three and has expanded to other dance forms. From 2005 to 2014, she performed extensively with the North Carolina Youth Tap Ensemble under the direction of Gene Medler, including the Chicago Human Rhythm Project and the JUBA! Masters of Tap Concert at the Kennedy Center, as well as Canada and Mexico. At sixteen, she began teaching tap and studied under Mark Goodman for two years. Additionally, she has performed original choreography at tap festivals since she was eleven. She now holds a BS in Journalism from Boston University and in 2015 became a member of Subject:Matter, a Boston-based tap company under the direction of Ian Berg and April Nieves. In 2016, she performed with world-renowned music group, Pink Martini, in Boston's Orpheum Theater, and in 2017 performed with Boston University's jazz band and Randall Keith Horton, the composing and conducting assistant for Duke Ellington.
Congratulations Adriana, we look forward to celebrating more success with you in the future!
Learn More
---
SPONSOR A DANCER
Make a gift to sponsor a dancer of The School at Jacob's Pillow, and you'll learn about their inspiring experience first-hand.