Founded in 1976 by Ann. M Williams and currently led by Artistic Director Melissa M. Young, Dallas Black Dance Theatre has captivated audiences in the Dallas Arts District and nationwide for over 45 years with contemporary modern dance by the nation's leading choreographers.

In a highly-anticipated Jacob's Pillow debut, Dallas Black Dance Theatre performed a Pillow-commissioned world premiere by sought-after choreographer Darrell Grand Moultrie at Festival 2021. This work was made possible by the Joan B. Hunter New Work Commission.
Keep scrolling to learn more about the program.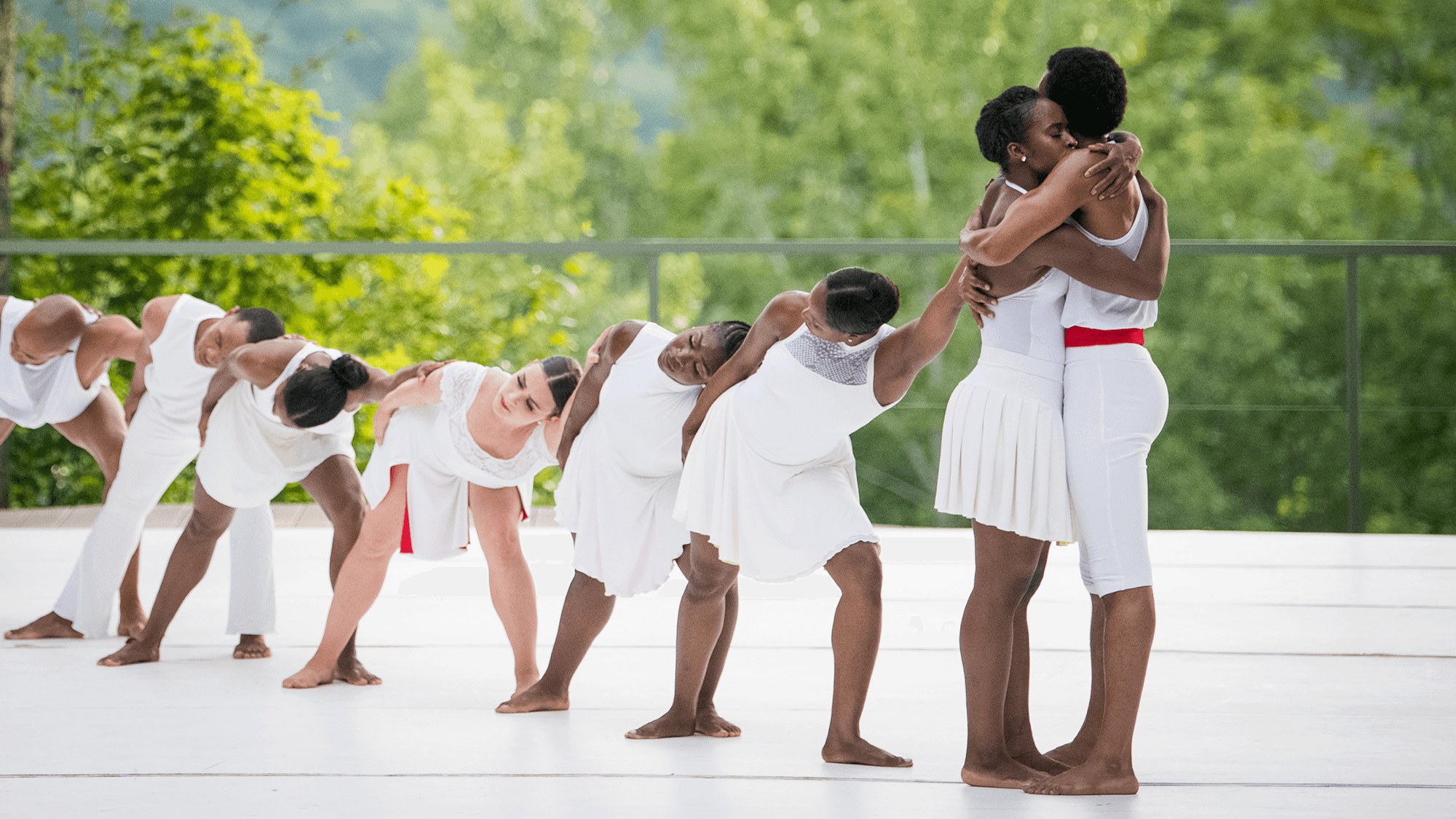 ---
Explore More
Dramaturgs were relatively unknown in dance until the late 20th century. Explore our newest playlist, which highlights dances that have credited dramaturgs.
---
NEW PODCAST EPISODE
In What is Dramaturgy in Dance?, Karen Hildebrand defines the role of a dramaturg, drawing extensively upon a 2014 PillowTalk.