Welcome to
Virtual Pillow
A space to come together to enjoy our precious art form
and to share the quintessential Jacob's Pillow experience.
Jul 7 - Aug 29
The longest-running dance festival in the United States now comes directly to you… for free! In our first-ever Virtual Festival, you can watch some of our most beloved performances from the past ten years, learn from a curated series of PillowTalks with leaders in our field, connect at an online version of our beloved intergenerational movement class Families Dance Together, and dance in a new Master Class Series from The School at Jacob's Pillow.
In true Pillow fashion, these weekly events will also include curtain speeches, Pre-Show talks from Scholars-in-Residence, Post-Show talks with artists, and behind-the-scenes insights.
Scroll down for details. To receive the newest info on our programs and events, join our newsletter:
The Land on Which We Dance
Wednesday August 5
Around the world, from the comfort of home.
Our 8 weeks of special summer programming allow you to pick and choose what you most want to see. RSVP to as many events as you want—just add them to your cart and book, as you've always done with Pillow tickets, and watch for your confirmation email.
For the most up-to-date information on our summer events, visit their web pages and watch for the links to the premieres, hosted on YouTube or Zoom. In the meantime, we strongly encourage you to RSVP through our booking process. This allows us to provide you with program notes and other special materials, send event reminders, and assist with technical questions.
Please consider making a contribution when you RSVP. All artists, teachers, and scholars in the Festival are being paid while Jacob's Pillow is working to sustain our programs and operations without ticket sales. Your contributions in lieu of a ticket purchase for Thursday 7pm performances are being shared equally with the performing artists, giving direct support to artists during these trying times.
---
SUPPORT OUR MISSION
Your contribution will help Jacob's Pillow support dance creation, presentation, education, and preservation, and help us harness the community-building power of dance at a time when we need it most. Support from our members and donors is the reason that we can offer opportunities for artists to learn, create, and accomplish their goals.
Or text "2020FESTIVAL" to 91999
The 2020 Virtual Festival is brought to you in part by support from Arbella Insurance Foundation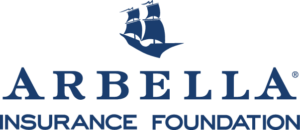 Explore Dance Interactive
Watch Videos and Playlists
Dive into a growing selection of specially themed Playlists of videos featuring clips from the 1930s to today, curated by Director of Preservation Norton Owen.
Explore videos
Read Interviews and Essays
Uncover a series of multimedia essays offering insights from dance scholars and pathways to hundreds of rare videos, photos, programs, and more.
Learn more
Play the Guess Game
How well do you know Jacob's Pillow performances and artists? Answer 10 randomly generated questions to find out. Test your dance knowledge, then challenge your friends!
Play now