About
This performance took place July 21-25, 2021. Scroll for bonus content!
A "master of momentum" (Chicago Tribune), Brian Brooks has choreographed for Hubbard Street Dance Chicago, Miami City Ballet, Wendy Whelan, and his own New York-based company. In The Moving Company's first Pillow performance since 2013, they performed two world premieres and revisited Closing Distance, which premiered just before the pandemic and hasn't been performed since.
Flight Study, a new work set to a dynamic string quartet piece by GRAMMY-Award winning classical composer Bryce Dessner, was developed in multiple residencies over the past year. Brooks also performed a new untitled solo work for himself for the first time in over five years. Closing Distance is set to a Pulitzer Prize-winning score by composer Caroline Shaw, and features the eight-voice Williamstown, MA-based ensemble Roomful of Teeth. The program was shaped, in part, by the company's time spent at the Pillow Lab last October.
Explore Brian Brooks / Moving Company
Watch the Post-Show Talk
Dancer/choreographer Brian Brooks with choreographic advisor and rehearsal coach Risa Steinberg, in conversation with Jacob's Pillow Scholar-in-Residence Maura Keefe.
Read the Program and PillowNotes
Performance details begin on page 20.
View all Festival 2021 program books
Dive into Jacob's Pillow Dance Interactive
This ever-growing collection includes dance videos filmed at Jacob's Pillow from the 1930s to today and new illustrated essays. Explore more from Brian Books / Moving Company on JPDI:
Brian Brooks Moving Company in Motor in 2013
Event Dates
Oh no! You missed this one! Check our calendar for future events.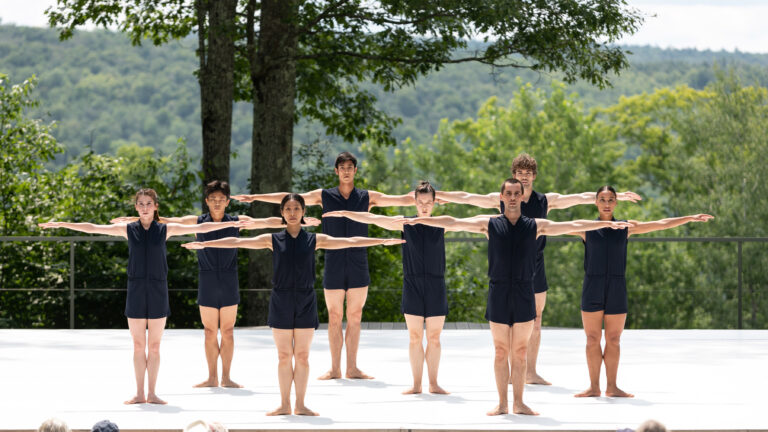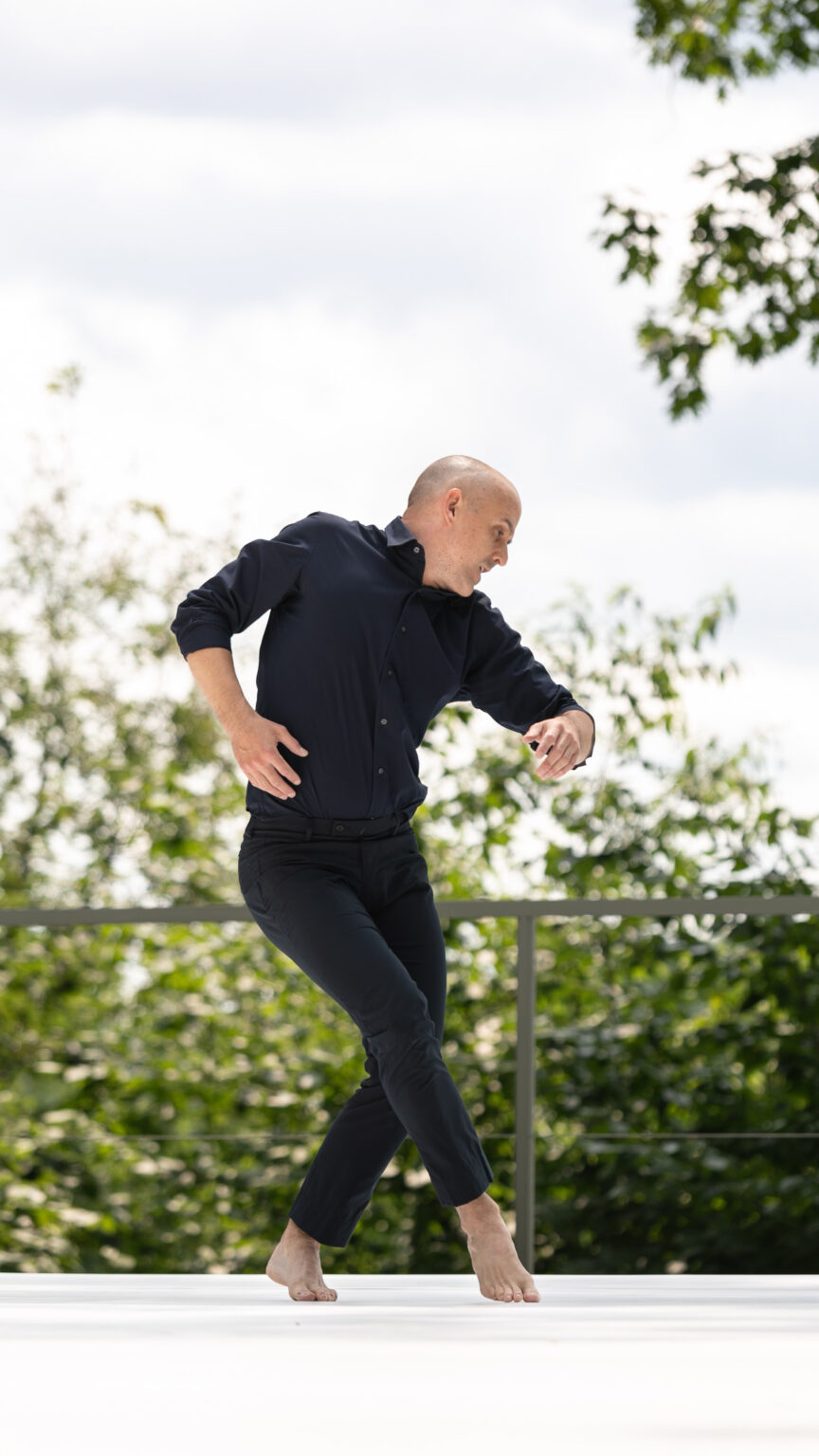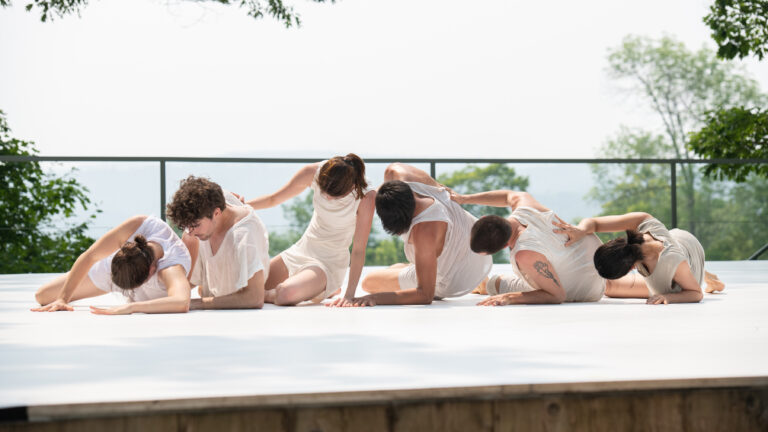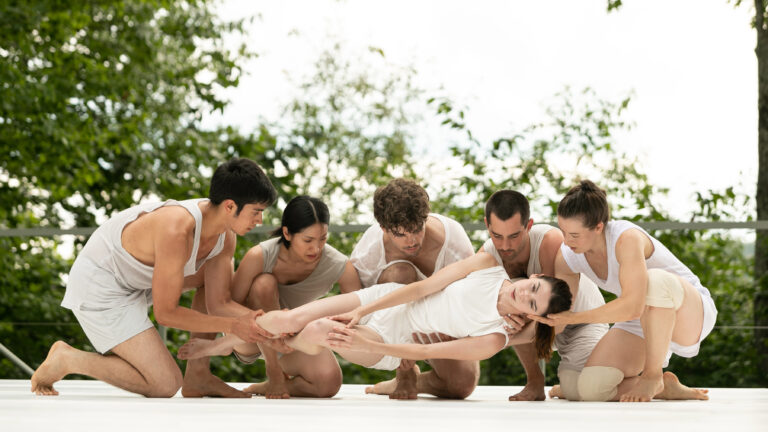 Onsite Event:
Brian Brooks / Moving Company
(Leir Stage)
At outdoor Henry J. Leir Stage: Jul 21 - Jul 25