About
Compañía Irene Rodríguez
FEATURING: LIVE MUSIC & A WORLD PREMIERE
Compañía Irene Rodríguez is a revered voice in the emerging contemporary Cuban dance scene, known for a particular vision of flamenco that is both Spanish and Cuban. Rodríguez, praised as "intense" and "exacting" by The New York Times, created her company in 2012 and has since "succeeded in positioning itself among the best of the Spanish genre in Cuba" (Granma, Cuba). After a sold-out Pillow debut in 2017, this fiery ensemble of dancers and live musicians returns with a world premiere and audience favorites.
Among many accolades, Rodríguez was recently awarded the Order Isabel la Católica from the King of Spain and the Spanish government. The Festival presentation coincides with a two-week Professional Advancement program in the current and historic traditions of flamenco and Spanish dance, directed by Rodríguez in The School at Jacob's Pillow.
Watch Compañía Irene Rodríguez on Jacob's Pillow Dance Interactive:
---
Programming subject to change.
Event Dates
Wednesday, Jun 26
8:00 PM
Do you want to make meaningful dance experiences accessible to more people and help dance flourish all over the world? Then please make a fully tax-deductible gift to Jacob's Pillow today! Donate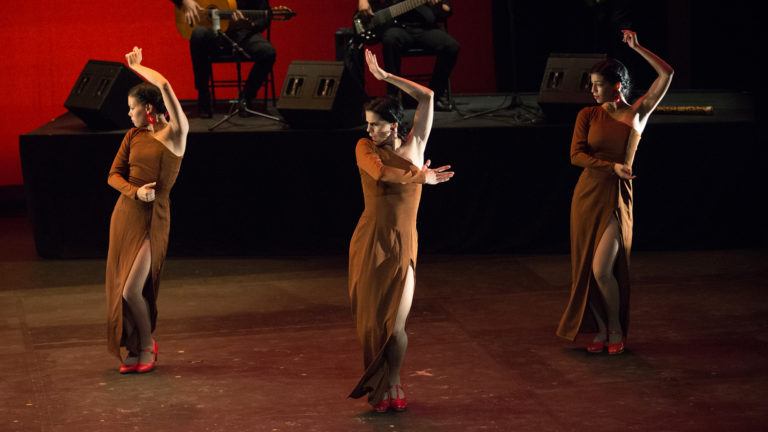 What People Are Saying About Compañía Irene Rodríguez
"Ms. Rodríguez is an intense, exacting dancer; the word "fiery," so overused with respect to flamenco, actually suits her well."
The New York Times
"A masterful weave of traditional flamenco and contemporary dance, their facial expressions and the clock-like precision of every step conveyed the emotions of the story."
Granma, Cuba
"Particularly as a soloist, [Irene Rodríguez] commands attention and deserves it."
CriticalDance
Compañía Irene Rodríguez
At Jacob's Pillow: Jun 26 - Jun 30