About
The "intense, exacting" (The New York Times) performer and choreographer Irene Rodríguez is one of the most prominent figures in Cuban dance. Alongside her six talented dancers and an ensemble of live musicians, Rodríguez melds flamenco's fiery passion and exhilarating footwork with a unique Afro-Cuban flair, leaving a "trail of triumph and applause" (Granma, Cuba). The program will include a world premiere work and a U.S. premiere.
Among many other honors, Rodríguez has received First Prize in the Ibero-American Choreography Competition "Alicia Alonso" CIC' 2012, an award from the Author's Foundation of the Spanish General Society of Authors and Editors (SGAE), and the Excellence Award for the Best Choreography from the International Choreography Contest of the XXII International meeting of Ballet Academies in 2016.
*Programming subject to change.
Event Dates
Oh no! You missed this one! Check our calendar for future events.
Do you want to make meaningful dance experiences accessible to more people and help dance flourish all over the world? Then please make a fully tax-deductible gift to Jacob's Pillow today! Donate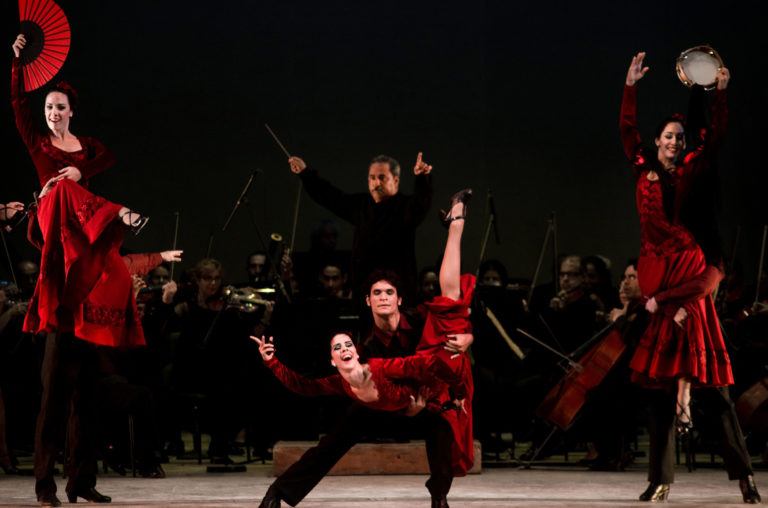 What People Are Saying About Compañía Irene Rodríguez
"Ms. Rodríguez is an intense, exacting dancer; the word "fiery," so overused with respect to flamenco, actually suits her well."
The New York Times
"A masterful weave of traditional flamenco and contemporary dance, their facial expressions and the clock-like precision of every step conveyed the emotions of the story."
Granma, Cuba
Compañía Irene Rodríguez
At Jacob's Pillow: Aug 16 - Aug 20