About
This performance took place June 30 – July 4, 2021. Scroll for bonus content!
Audiences celebrated July 4th week with a uniquely American dance form—a tap dance takeover with dance and live music from Michelle Dorrance, Josette Wiggan-Freund, Nicholas Van Young, special guests, and the remarkable dancers and musicians of Dorrance Dance.
On the Pillow's outdoor Henry J. Leir stage, Dorrance Dance performed a world premiere full-company work by Nicholas Van Young with new original music by Dorrance Dance musicians. Developed during a COVID-compliant residency at the Pillow Lab this past winter, the work was inspired by this past year's global experience of isolation and the concept of chaos and order. This piece was framed by a tantalizing excerpt from …Praise: The Inevitable Fruit of Gratitude, created by Josette Wiggan-Freund and featured the music of jazz trumpeter extraordinaire Keyon Harrold. The phenomenal company dancers embarked on a journey that explored a rhythmical expression of the innermost yearnings of gratitude and praise.
Explore Dorrance Dance
Watch the Post-Show Talk
Dorrance Dance artistic leaders Michelle Dorrance, Nicholas Van Young, and Josette Wiggan-Freund in conversation with Jacob's Pillow Associate Curator and Scholar-in-Residence Melanie George. This Talk took place on July 2, 2021, in place of a cancelled Henry J. Leir performance by Dorrance Dance.
Read the program and PillowNotes
Performance details begin on page 20.
View all Festival 2021 program books
Dive into Jacob's Pillow Dance Interactive
This ever-growing collection includes dance videos filmed at Jacob's Pillow from the 1930s to today and new illustrated essays. Explore more from Dorrance Dance on JPDI:
Event Dates
Oh no! You missed this one! Check our calendar for future events.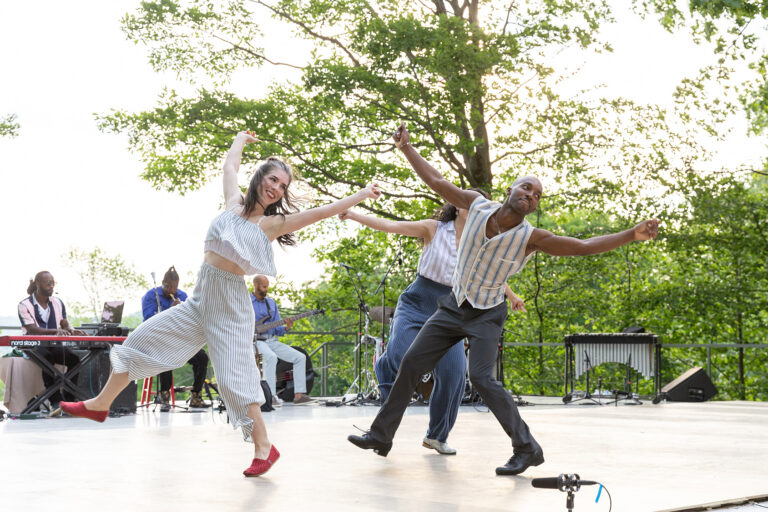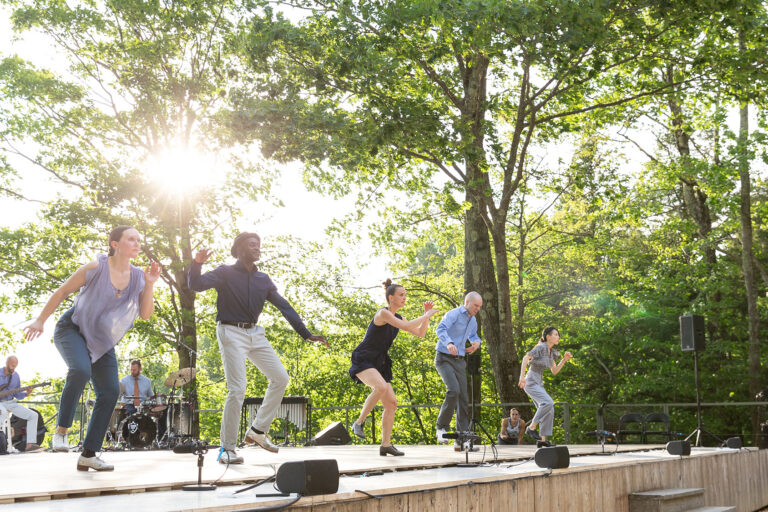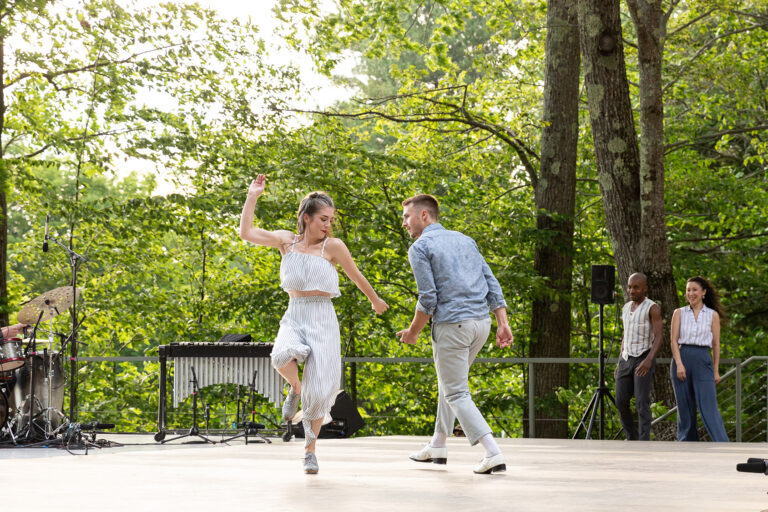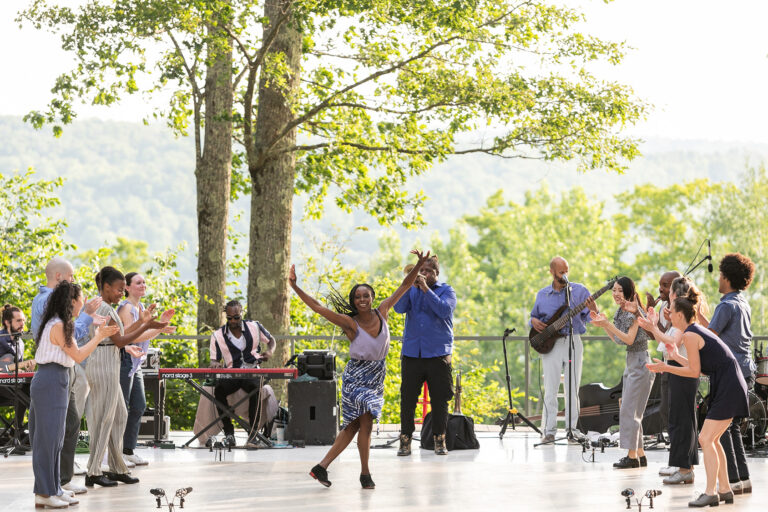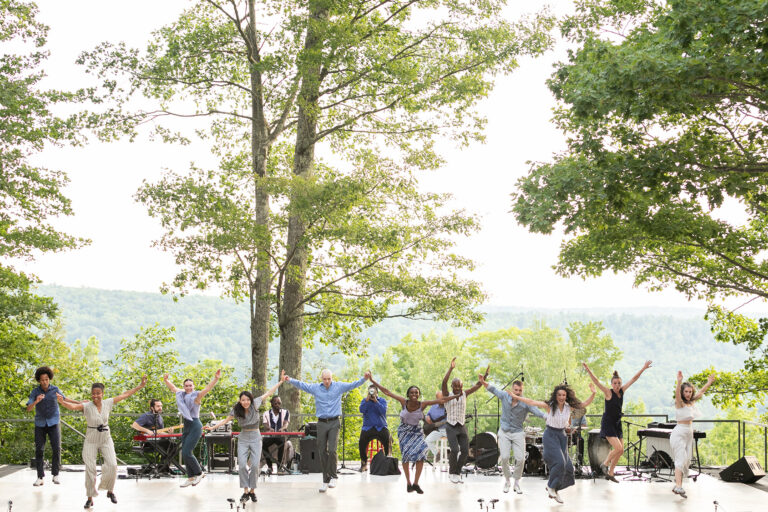 Onsite Event:
Dorrance Dance Plays the Pillow (Leir Stage)
At outdoor Henry J. Leir Stage: Jun 30 - Jul 4