About
This performance took place June 30 – July 3. Scroll for bonus content.
In this site-specific world premiere, Ways to Now, Dorrance Dance explored the unique and enchanting environment of the Pillow grounds. These special daytime performances took audiences on a roving journey that showcased the Pillow's campus in a never-before-seen (nor-heard) way.
This World Premiere was commissioned by Jacob's Pillow thanks to a gift from Gerry and Hank Alpert.
Explore Dorrance Dance
Watch the Post-Show Talk
Dorrance Dance artistic leaders Michelle Dorrance, Nicholas Van Young, and Josette Wiggan-Freund in conversation with Jacob's Pillow Associate Curator and Scholar-in-Residence Melanie George. This Talk took place on July 2, 2021, in place of a cancelled Henry J. Leir performance by Dorrance Dance.
Read the program and PillowNotes
Performance details begin on page 20.
View all Festival 2021 program books
Dive into Jacob's Pillow Dance Interactive
This ever-growing collection includes dance videos filmed at Jacob's Pillow from the 1930s to today and new illustrated essays. Explore more from Dorrance Dance on JPDI:
Event Dates
Oh no! You missed this one! Check our calendar for future events.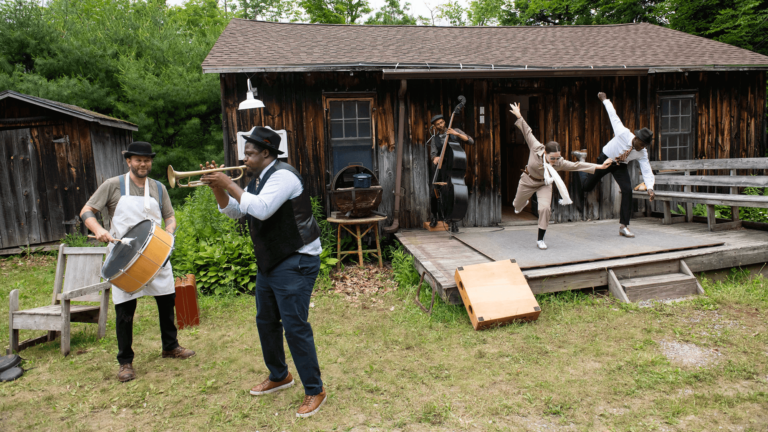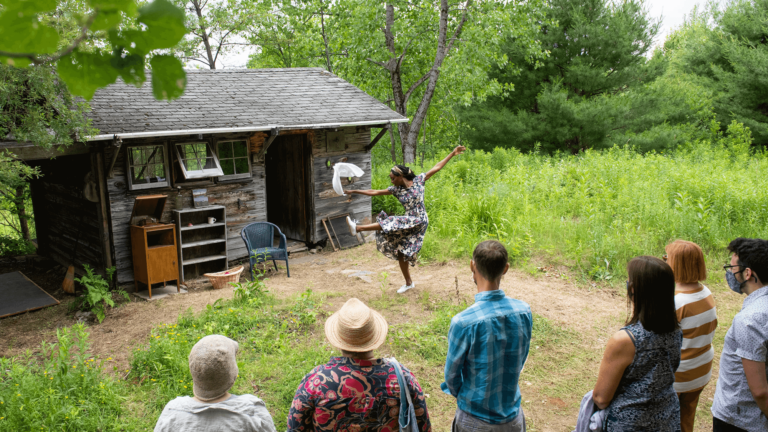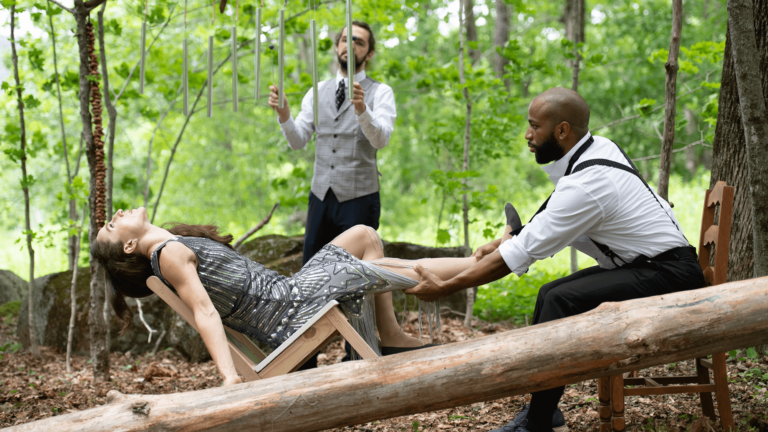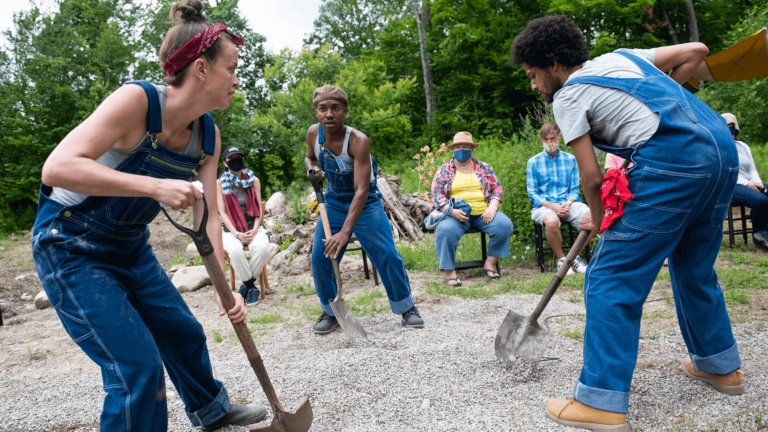 Onsite Event:
Dorrance Dance Plays the Pillow (Site-Specific)
At Pillow Grounds: Jun 30 - Jul 3