About
This performance took place July 30 – August 1. Scroll for bonus content!
Award-winning choreographer Emily Johnson has created a distinguished body of dance works and social choreographies that unite audiences in a shared experience of movement, place, history, collective action, and the continuance of Indigenous cultural practices and perspectives. Her newest work delves into the power of creation.  
Featuring a newly commissioned soundscore by Raven Chacon and a cast of more-than-human creatures, this site specific in-process presentation of Portals Into, Being Future Being builds a visual, aural and ancestral landscape of Indigenous power created for Jacob's Pillow through two residencies. By (re)building new visions of the forces that brought this world into being, Johnson brings forth new futures with the potential to reshape the way we relate to ourselves, and to the human and more-than-human cohabitants of our world.
Being Future Being is an ongoing, iterative work, and the presentations at Jacob's Pillow were composed of three site-specific sections. Audiences were invited to join with the knowledge that each experience will take them on a different journey.
Friday at 12pm – Being Future Being: land / celestial
Saturday at 12pm – Being Future Being: inside / outward
Saturday at 3:30pm – Being Future Being: underneath
Sunday at 12pm – Being Future Being: land / celestial
Explore Emily Johnson / Catalyst
Watch Inside the Pillow Lab
Go inside Emily Johnson's fall 2020 Pillow residency, and learn more about the development of Being Future Being!
Read the program
Performance details begin on page 20.
Event Dates
Oh no! You missed this one! Check our calendar for future events.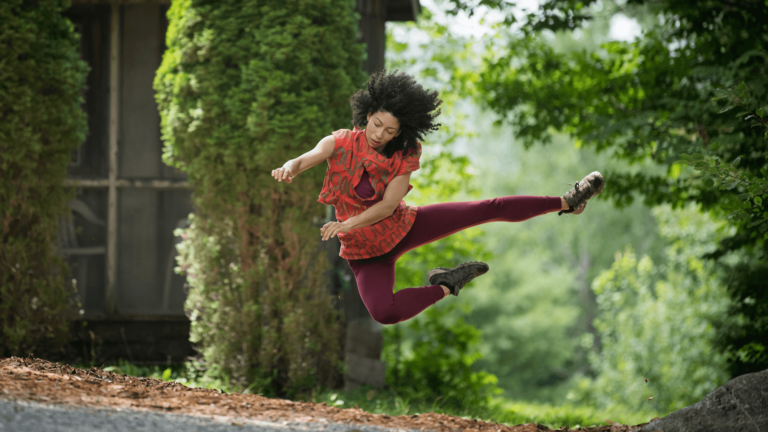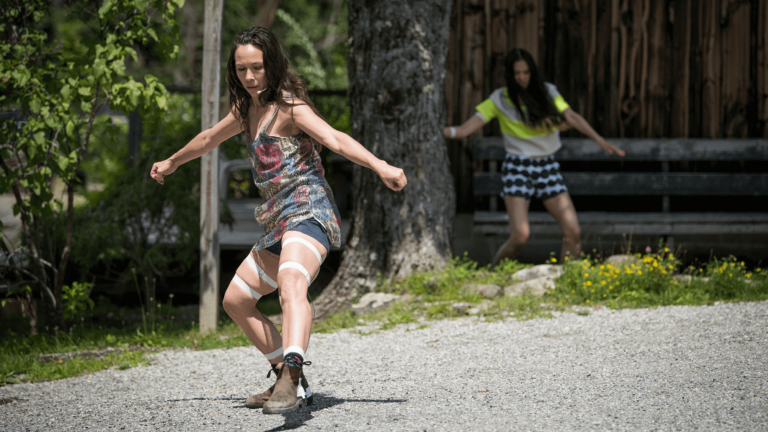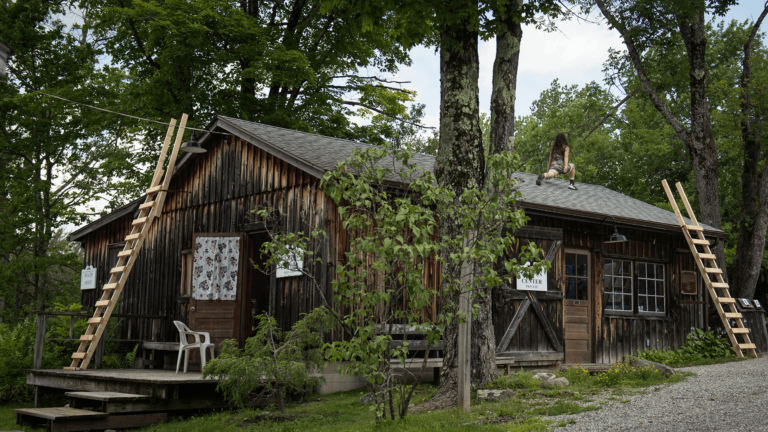 Onsite Event:
Emily Johnson / Catalyst
(Site-Specific)
At Pillow Grounds: Jul 30 - Aug 1