About
Paramodernities by Netta Yerushalmy
August 8-12, 2018
WORLD PREMIERE
Highly acclaimed for her "fierce choreographic imagination" (The New York Times), Netta Yerushalmy makes her Pillow debut with the world premiere of Paramodernities. Presented in several installments arranged into different programs, this work is a meditation on the different tracks taken by the modern tradition, in dance and beyond.
Yerushalmy tackles this tradition with both reverence and violence, by deconstructing iconic works from choreographers such as Alvin Ailey, Martha Graham, and Bob Fosse, and then performing them alongside scholarly contributions that situate them in larger contexts. Intelligently crafted, The New Yorker praised Yerushalmy's most recent work as a "perfect dance."
Paramodernities is co-commissioned by Jacob's Pillow and has been developed in part through residencies at the Pillow Lab and area colleges.
Learn more about the making of Paramodernities in this Pillow Pick and join us for the Scholars United PillowTalk on Friday, August 10 at 5pm where some of today's best and brightest minds are assembled to consider the sometimes disparate worlds of dance and academia.
Please note programming differs for each performance and is subject to change.
Aug 8 at 8:15pm: Graham, Cunningham & Fosse
Aug 9 at 8:15pm: Nijinsky, Balanchine & Ailey
Aug 10 at 8:15pm: Graham, Cunningham & Fosse
Aug 11 at 1pm: Encyclopedic series with all choreographers
Aug 11 at 8:15pm: Nijinsky, Balanchine & Ailey
Aug 12 at 2:15pm: Nijinsky, Fosse & Ailey
---
Audio Devices Available
For the first time at the Pillow, access for those who are blind and visually impaired will be available through audio description. This access accommodation expands the audience for dance performance by translating aspects of the onstage movement into words.
Audio devices will be offered for the Encyclopedic Series, Saturday, August 11 at 1pm. To request an audio device, please call 413.243.0745. Upon your arrival, please check in with House Management staff to receive your audio device.
Event Dates
Oh no! You missed this one! Check our calendar for future events.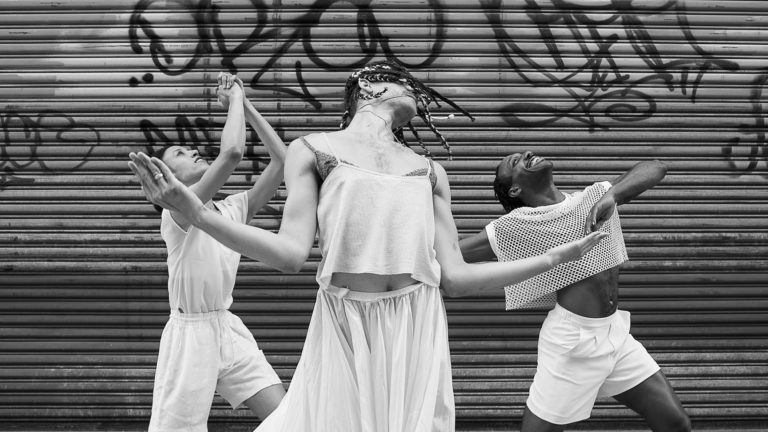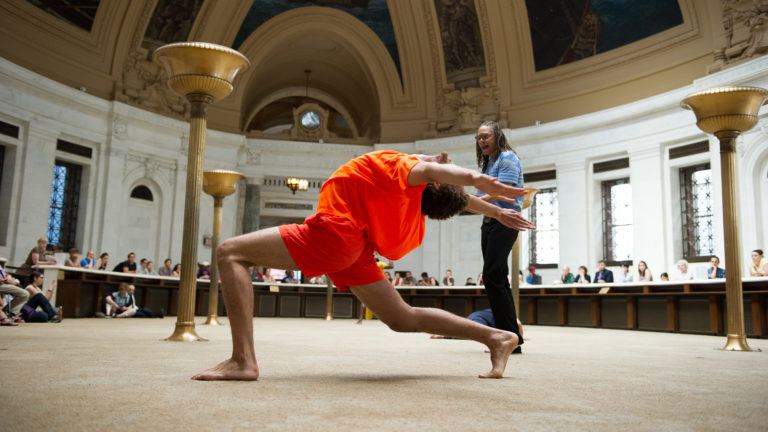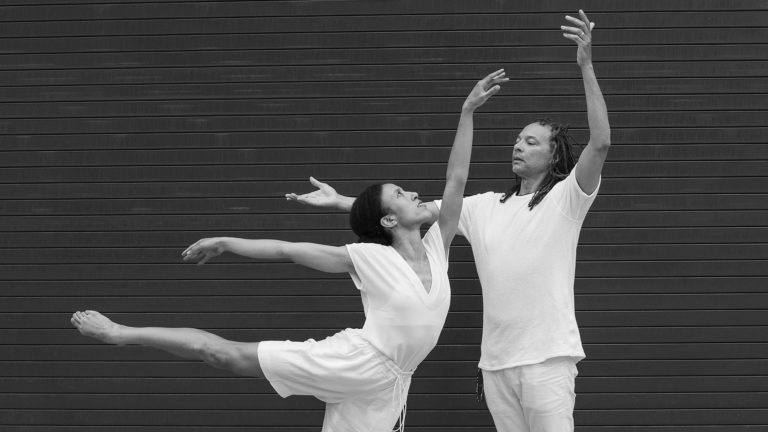 WHAT PEOPLE ARE SAYING ABOUT NETTA YERUSHALMY
"Sometimes everything about a dance performance seems right… at some point in the progression of a great dance, each choice makes sense, and you find yourself thinking, Yes."
The New Yorker
"…Ms. Yerushalmy applies her fierce choreographic imagination"
The New York Times
"Netta Yerushalmy's dances, like fresh hot spices, are pungent, potent, head-clearing. Her dancers meet near-impossible demands.."
Village Voice
Paramodernities by Netta Yerushalmy
At Doris Duke Theatre: Aug 8 - Aug 12