About
Ronald K. Brown/EVIDENCE with Arturo O'Farrill & Resist
July 25-29, 2018
LIVE MUSIC
Ronald K. Brown/EVIDENCE brings the soulful, uplifting new work, New Conversations, marked by Brown's iconic blend of African, Caribbean, and contemporary choreography and set to Afro-Cuban jazz music by GRAMMY-Award winning musician Arturo O'Farrill, performed live by O'Farrill and the jazz ensemble Resist. Ronald K. Brown/EVIDENCE has deeply moved audiences for over 30 years, praised for a "sophisticated amalgam of Afrocentric movement and modern dance" that often makes "spirituality…something vibrant and transformative" (Los Angeles Times).
The company also performs Come Ye, inspired by the music and sociopolitical legacies of artist/activists Nina Simone and Fela Kuti, and Dancing Spirit, originally choreographed for Alvin Ailey American Dance Theater in tribute to Kennedy Center Honoree Judith Jamison.
Performed with live music for the first time, New Conversations was commissioned by long-time Pillow supporters The Charles and Joan Gross Family Foundation and was created in part during a residency at Jacob's Pillow. Learn about the making of New Conversations in this Pillow Pick.
Related videos on Jacob's Pillow Dance Interactive:
---
Event Dates
Oh no! You missed this one! Check our calendar for future events.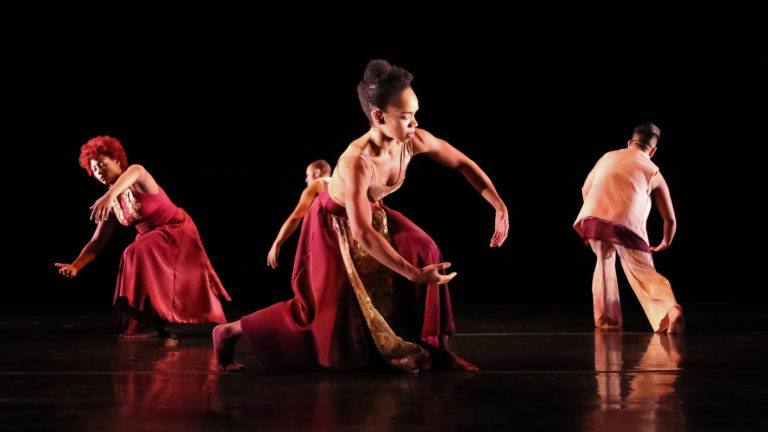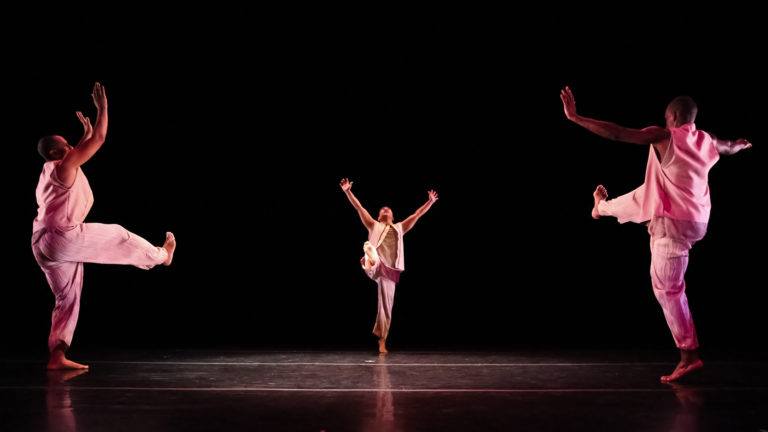 WHAT PEOPLE ARE SAYING ABOUT RONALD K. BROWN/EVIDENCE & ARTURO O'FARRILL
"Mr. Brown's meshing of African and modern dance is like an electrical charge that first hits the shoulders and draws a line down to the feet amid swiveling hips and slicing arms."
The New York Times
"It was all performed with an undeniable sense of joy, one that has been burnished over the years to a warm glow. Is there any other company today that is so genuine onstage?"
Pittsburgh Post-Gazette
"It's impossible to overstate the importance of both Bébo Valdés and Chico O'Farrill to 20th century Afro-Cuban music and jazz… [Arturo O'Farrill] has recast the band as the Afro Latin Jazz Orchestra and has brought the music into the 21st century."
NPR's First Listen
Ronald K. Brown/EVIDENCE with Arturo O'Farrill & Resist
At Ted Shawn Theatre: Jul 25 - Jul 29