Former Jacob's Pillow Photo intern Hayim Heron has already enjoyed plenty of success. Primarily an NYC-focused photographer, his work has been published in The New York Times, Huffington Post, The Washington Post, Dance Magazine, The Boston Globe, the Paris Review, Pointe Magazine, Dance Spirit Magazine, Dance Teacher Magazine, and Yankee Magazine, to name a few. Heron is also an experienced fashion photographer and regularly collaborates with dance artists and companies.
Jacob's Pillow was pleased to invite Hayim back as an Interim Festival Photographer during our 85th Anniversary Season. His ongoing Pillow relationship also has included photographing NYC-based special events and auditions for The School at Jacob's Pillow.
"EVEN IF IT'S JUST ONE PERSON, KNOWING THAT ONE PERSON IS MOVED BY YOUR WORK MAKES ALL THE DIFFERENCE AND SELF-DOUBT GOES OUT THE WINDOW."

HAYIM HERON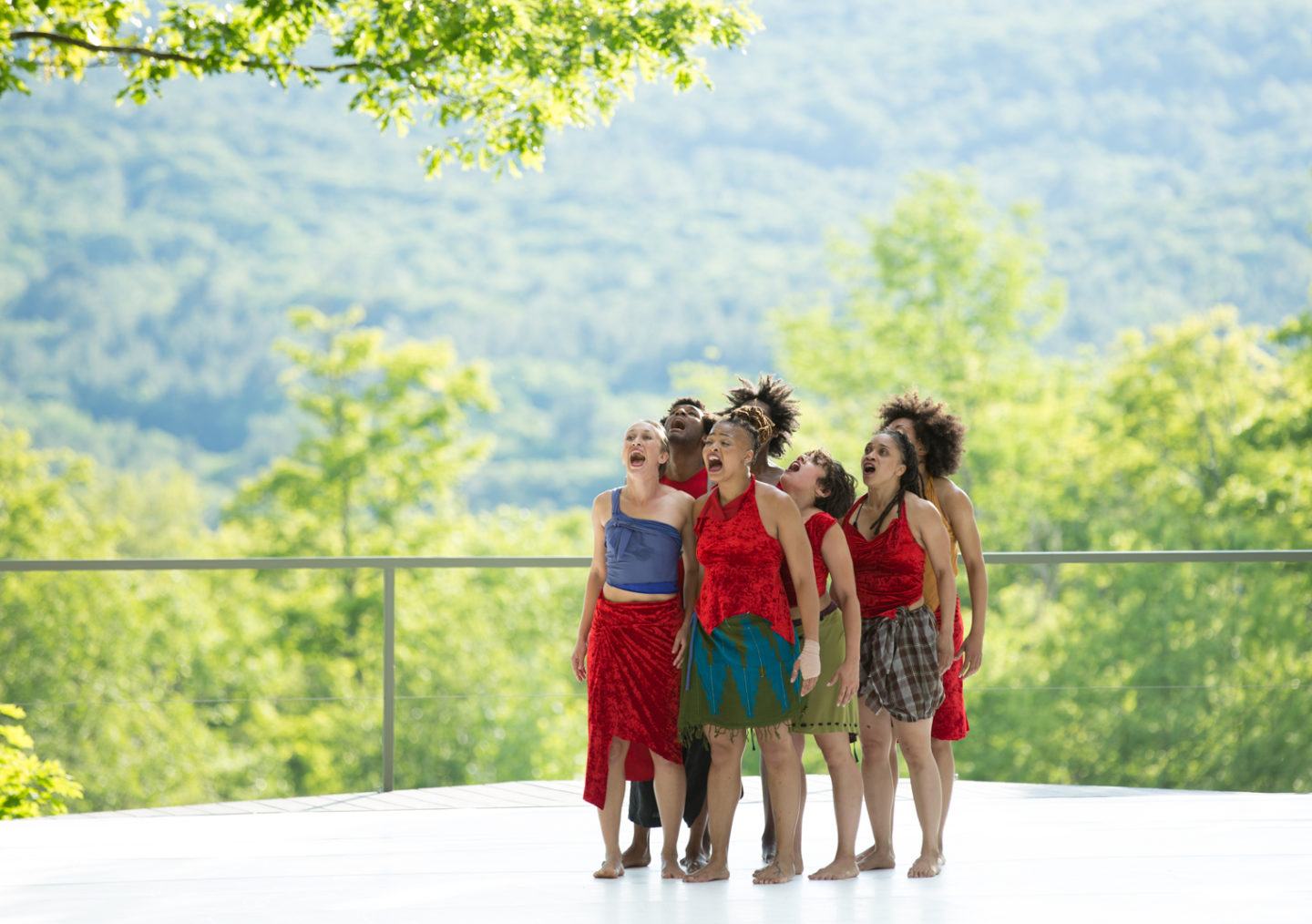 What attracted you to Jacob's Pillow Dance Festival? And how has it helped you in your career? 
When I was 11 my family got a house out in Becket, MA. None of us knew about Jacob's Pillow when we moved here, but we started making visits because it became the cool thing to do in Becket. We must have added ourselves to their mailing list, because 10 years later my mom received a newsletter in the mail announcing that the Pillow was hiring interns. My mom encouraged me to apply. It seemed like a prestigious place to work, but I had no idea how big a deal this place was in the dance community. I thought it would be perfect to intern here because I always wanted to learn how to dance, was a big fan of Billy Elliot, and had a newly found interest in photography.
"If I were to attribute my success to one experience, Jacob's Pillow would be it."

HAYIM HERON
The Pillow was such a great community to be welcomed into. Christopher Duggan, the festival photographer at Jacob's Pillow brought me onto his team since working with him at the Pillow and has given me a lot of work freelancing on his team and for colleagues of his. He's looked out for me countless times and I would have never met this friend and colleague if not for the pillow. I still can't believe the exposure of my photos, being in publications like The New York Times, Huffington Post, Washington Post, Dance Magazine, The Boston Globe, Yankee Magazine, and the Paris Review to name a few. It helped give me credibility towards being hired with other well-known photographers in NYC.  I still have a long way to go, but after shooting dance for an entire summer, you really start to improve and truly enjoy the medium. I've had the opportunity to work as a photo assistant on sets for Vogue and Vanity Fair since the Pillow. Jacob's Pillow kick-started my career 100% and I feel honored to have been invited back for a second season.
How did your art career start, and was it always photography -centered?
I made a few Euro-trips when I was in college and loved it so much. I thought if I wanted to keep travelling, I'd either have to become a coder or a Youtuber so I studied documentary film in college. I found I enjoyed photography more—especially because I liked the idea that I could shoot anywhere without needing a big production crew—and it helped that I already had a camera.
Where do you get your creative inspiration from?
I get creative inspiration from Instagram.  There are a lot of cool artists whose work I follow, it's a great platform to see current work from any photographer. It is easy to find new and inspiring images because so many people post on it. Other times I'll get inspiration during the shoots themselves, usually the person in front of the camera does something by accident and it will inspire me or I'll let them do their own thing and it can be a very candid moment.
What tips or advice do you have for other aspiring photographers?
Aspiring photographers, if you can, definitely intern at the Pillow: it will change your life. One piece of advice I could offer is listen to those who believe in your work. Even if it's just one person, knowing that one person is moved by your work makes all the difference and self-doubt goes out the window. Posting your work to Instagram helps because you get positive feedback. Don't give up when you get rejected: in fact, the first time I applied to Jacob's Pillow I did not get accepted, but I applied one year later after having developed my skills further and it was a great fit. And just because there isn't an application doesn't mean you shouldn't apply for something you want.
Photographs by Hayim Heron and Christopher Duggan
Watch this collaboration between 2016 Contemporary Program Participant Michael Garcia Jr and Photographer Hayim Heron. Video by Amber Schmiesing of Nel Shelby Productions:
Intern Programs at Jacob's Pillow
Bring your passion for the arts to work at Jacob's Pillow. Pillow internships provide real work projects and responsibilities that build practical experience and develop professional skills. Interns are integral members of department teams and are charged to uphold the organization's work standards, ethics, and policies.