About
FREE FUN FRIDAY | August 10
Enjoy FREE dance games, an outdoor Inside/Out performance, multi-generational movement and music classes, a special kids' tour of the Pillow's historic grounds, and more!
Plus! A hip-hop dance cypher on the Inside/Out stage with It's Showtime NYC! at 4pm before their performance at 6:15pm. Join the company on our iconic outdoor stage for a street dance demonstration and class. Then show off your moves in a friendly dance battle with the dancers!
---
Schedule of Events
2pm & 3pm | Yoga with Madeline Maxine Gorman; Great Lawn
BYOMoB! (Bring your own mat or blanket)
2-4pm | Arts & Crafts; Tea Garden
2-6pm | Drawing & Coloring Stations; Inside/Out
2:30pm | Creative Movement Class | Open to all ages & abilities; Tea Garden
2:30pm & 5:30pm | Kids Tour; leaves from the Welcome Center
3pm & 4pm | Storytime with Krystyna Poray Goddu, author of An Unlikely Ballerina; Doris Duke Theatre Porch
4pm | Drumming Class with Aimee Gelinas; Great Lawn
4pm | Community Hip-Hop Cypher with It's Showtime NYC!; Inside/Out stage
5pm | Families Dance Together; Bakalar Studio
6:15pm | Inside/Out performance: It's Showtime NYC!; Inside/Out
All Day
Join in a Pillow Scavenger Hunt | pick up from the welcome table on the Main Path
Visit The Archives and watch dance videos & learn more about the Pillow's rich history
Visit onsite Exhibits in Blake's Barn, the Ted Shawn Theatre lobby, and the Doris Duke Theatre lobby
Event Dates
Oh no! You missed this one! Check our calendar for future events.
Do you want to make meaningful dance experiences accessible to more people and help dance flourish all over the world? Then please make a fully tax-deductible gift to Jacob's Pillow today! Donate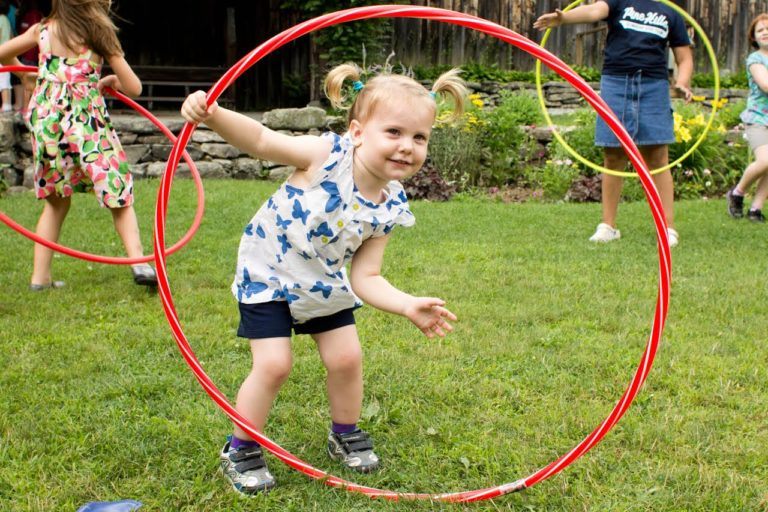 Free Fun Friday
At Jacob's Pillow: Aug 10