As reported by Karen Campbell for The Boston Globe on May 16, 2019. Read the article here.
Choreographer Revels in Connection, From the Primal to the Sublime
She's been called visionary, daring, boldly inventive. But at the heart of all Andrea Miller's work for her Brooklyn-based dance company Gallim is a quest to explore elemental human connections. Throughout her viscerally charged choreography, she revels in contrasts — the grotesque and the sublime, the awkward and the exquisitely controlled, movement both primal and structurally sophisticated.
On Aug. 7-11, Jacob's Pillow Dance Festival presents the world premiere of a new commission reflecting work Miller has created over the past decade. The program marks the company's debut on the festival's main stage and will also include Boat, a 2014 work influenced by the Syrian refugee crisis.
A Guggenheim Fellow and the Metropolitan Museum of Art's first choreographic artist-in-residence, the Salt Lake City-born Miller graduated from the Juilliard School and spent two years with Ensemble Batsheva (Batsheva Dance Company's second troupe) before deciding in 2006 she wanted to focus on her own choreography. She gathered a small group of young dancers, and in 2007, Gallim made its official debut in New York City.
An avid collaborator, the 37-year-old Miller has also created work for dance companies around the world, as well as for film, art galleries, theater, museums, and fashion events. She has been a guest teacher and artist-in-residence at Harvard University, and has brought Gallim to Boston three times through World Music/CRASHarts.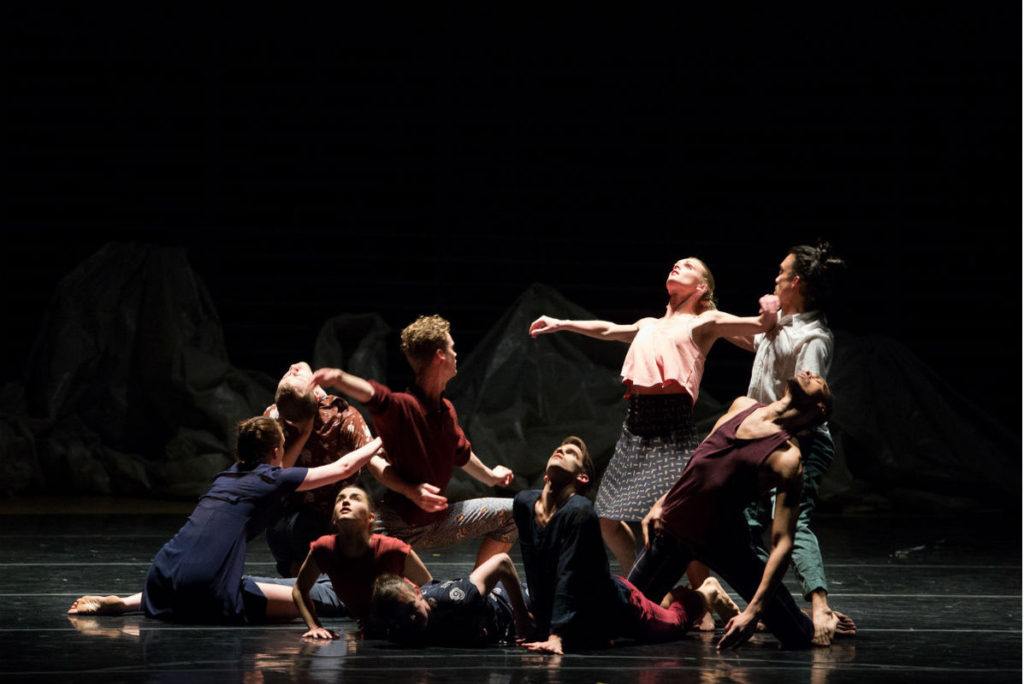 Q. What can you tell us about the new commission?
A. Pam [Tatge, Jacob's Pillow director] had requested my first evening-length piece, "I Can See Myself in Your Pupil," but I've been performing it a long time and asked if she'd consider letting me take the [work's] spirit and compositional structure, which is a series of vignettes, and renew that, giving us a new "Pupil" for the company. [We] got very excited about looking at the 10 years of repertory since [our first Pillow performance in] 2008 and finding sections that speak to the spirit of "Pupil," weaving it into a framework that still holds true to what we were trying to achieve — a world where the body and imagination were liberated, with total freedom to be expressive and wild and uncensored. It's for eight dancers, and the music varies from classical to really bad-ass contemporary music.
Q. How has your work changed over the past decade?
A. Well, I've became a mother of two children, which has completely pushed and challenged me as a human and given me a new perspective, and I think the work has changed partially because of that. I've started moving less in the studio and become more of director, creating more conceptual activities and improvisation games for my dancers, so movement invention has really gotten more depth and wider breadth of possibility. Earlier on, dancers were part of a larger unit or part of larger ideas. More and more, I've begun to convey ideas through individual experience.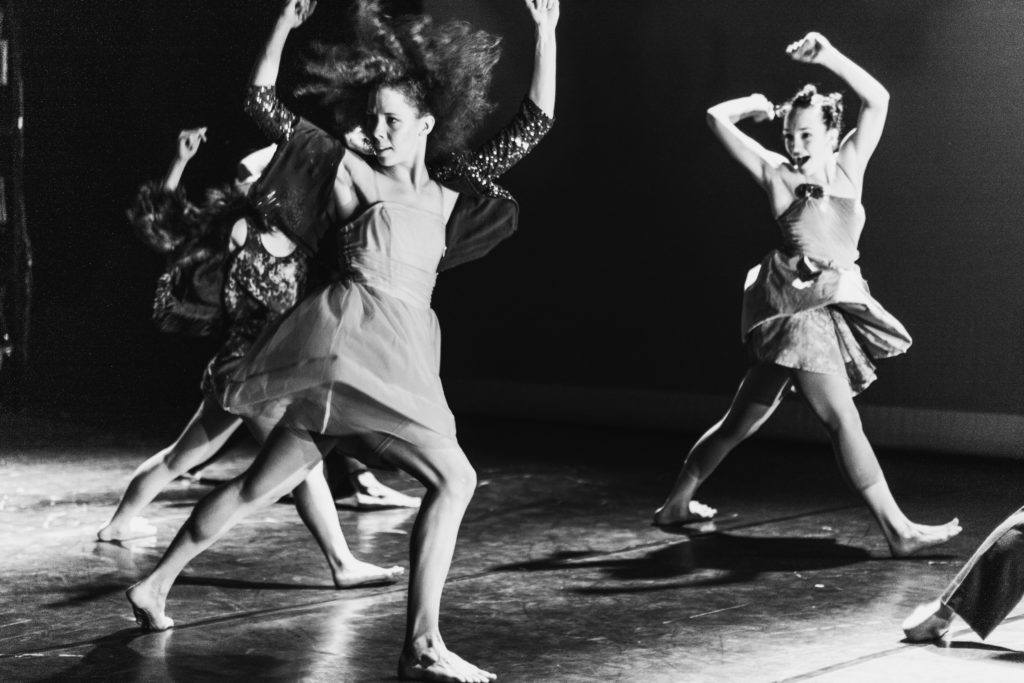 "I'm really looking at essential and universal themes — love, shame, mortality…"

Andrea Miller

Artistic Director of Gallim
Q. How did two years working with Batsheva and Ohad Naharin [the company's founder and developer of the influential gaga training method] affect your artistic and personal growth?
A. They were extremely influential. It was my first experience out of school, as an adult in the world, learning about Israel as a Jew. . . . There was tremendous change and growth, a little bit of chaos. But I really consolidated my understanding that choreography was my dream.
Q. How do you describe your aesthetic?
A.  It's primarily expressed through contrasts. I'm interested in technical virtuosity paired with abandonment and freedom of the body, and I'm always curious about how emotions can be physicalized in the muscles and skin and be legible so that a viewer says, "I've seen that. I've felt that.  But I still want to leave space for abstraction, for people to look for their own meaning. I'm really looking at essential and universal themes — love, shame, mortality. . . . I'm influenced by things I see around me or that happened to me, but I'm always trying to zoom out to the big theme.
Q. How do you generate movement?
A. A lot of it is based on improvisation. I ask the dancers to generate phrases based on tasks, feelings, ideas. We try different music on the same material. We sit down and talk. I need the dancers to understand their experiences when they're moving, that it's honest, that the progress of the piece is built into the structure of the movement, so that they don't feel they have to invent being in any particular [emotional] state. We have built lots of language [through] all these games and tasks that become part of our tool kit, and we use these to move into new places.
GALLIM PRESENTED AT JACOB'S PILLOW
Witness this Brooklyn-based company in a Pillow-commissioned world premiere. Be a part of their Ted Shawn Theatre debut!
GALLIM AT JACOB'S PILLOW
Witness "the primal to the sublime" in the Ted Shawn Theatre from August 7-11. Tickets start at $45.