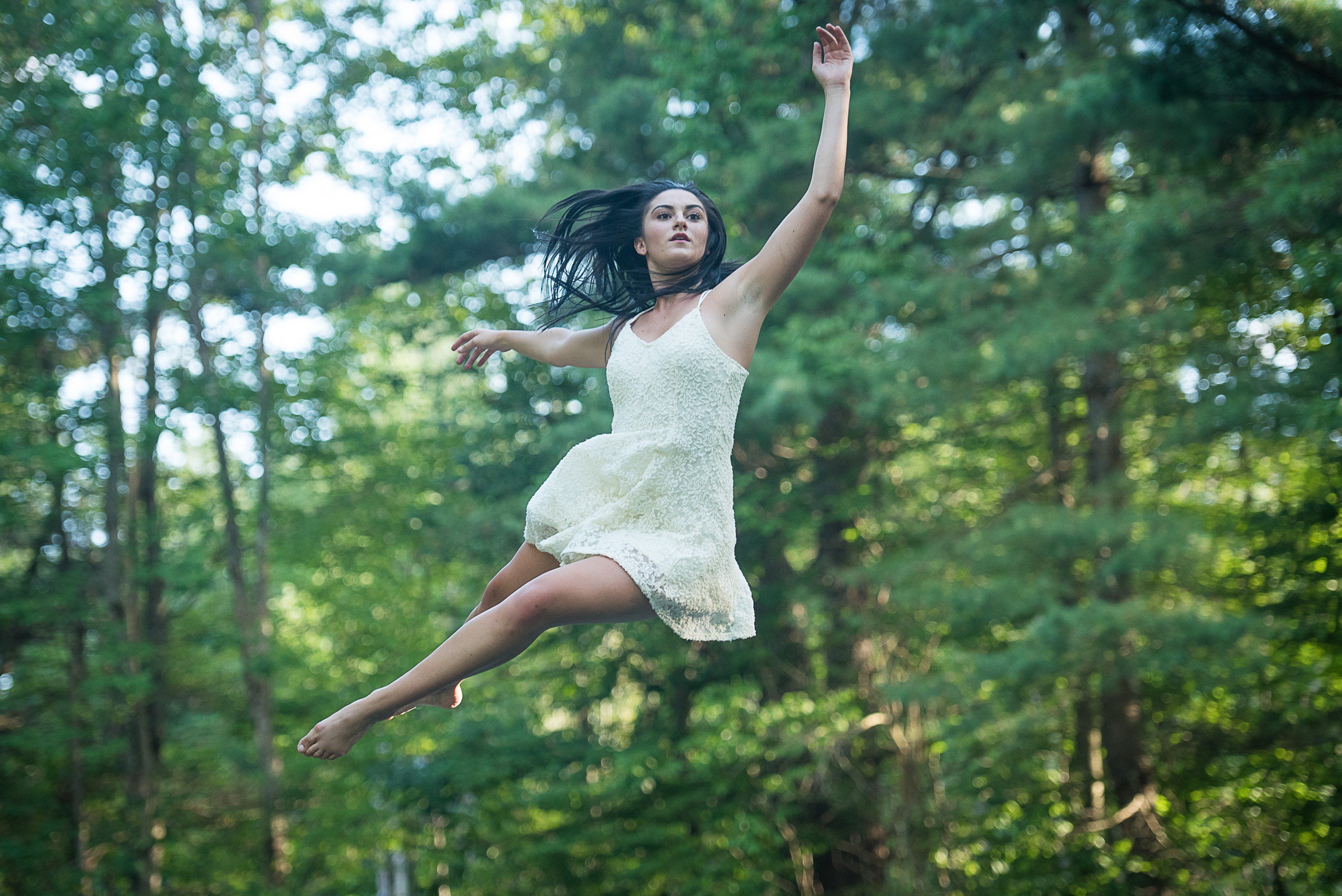 Madison Embrey, 2017 Lorna Strassler Award Winner; photos by Christopher Duggan.
When dancers audition for The School at Jacob's Pillow each spring, they could be auditioning for more than just admittance to a program. Every year since 2004, one lucky program participant has been awarded the Lorna Strassler Award for Student Excellence. Founded by former Jacob's Pillow Board member, Lorna Strassler, and her husband, this prize includes a full program scholarship to The School as well as a $2,500 cash prize.
The Award recipient is selected based on their excellent performance skills and unwavering dedication to the arts. Chosen as the best among the best, past award recipients have enjoyed dance opportunities all over the world.
Past Recipients include:
Joining this accomplished group of dancers is Madison Embrey, the 2017 Lorna Strassler Award Winner.  Madison is a an alumnus of The School at Jacob's Pillow 2017 Musical Theatre Dance Program. Madison is a self-proclaimed trailblazer who finds joy in pushing herself, expanding her boundaries, and entering new endeavors with gusto. As a recent graduate, she already has professional work experience in dance, theatre, television, stunt work, teaching, and choreography. Madison was born and raised in Michigan where she trained at The Dance Shoppe, and moved to New York City in 2010 to attend Pace University. Upon graduating with a B.F.A. in Commercial Dance, Madison was hired for the live action stunt show Marvel Universe Live!. For two years, she performed in the show across the United States and Europe. She has also made appearances on The Late Show with Stephen Colbert, Good Morning America, USA TODAY, and Disney Channel XD. She currently resides in New York City. Embrey is currently a New York City freelance performer and SAG-AFTRA member.
Congratulations Madison and may you enjoy more success in the future!
"I've devoted a lot of time and training to Madison Embrey the dancer and Madison Embrey the performer. It is now time to devote myself to Madison Embrey the artist."

-Madison Embrey
---
Sponsor a Dancer
Make a gift to sponsor The School at Jacob's Pillow, and you'll be matched with a dancer to learn about their inspiring experience first-hand.