The Ann & Weston Hicks Choreography Fellows Program launched in the summer of 2018, and since the pandemic, has found a way to meaningfully and impactfully continue virtually. Underwritten by the generosity of Ann and Weston Hicks, the program is designed to support artists looking to advance their work, refine their choreographic voice, and expand their network. Annually, eight Hicks Choreography Fellows are selected for this fully process-oriented program led by directors Dianne McIntyre and Risa Steinberg. The Choreography Fellows Program uses extensive studio time, supplemented with discussions, choreographic viewing assignments, and feedback sessions, for Fellow's to craft and evolve individual choreographic ideas. Festival choreographers, guest artists, and other dance professionals meet with the Fellows throughout the program to share career advice and address each choreographer's individual questions.
We asked the 2021 Hicks Choreography Fellows to share their biggest takeaways from their experience. Here are their thoughts on the fellowship.
Madison Hicks
Based in New York, NY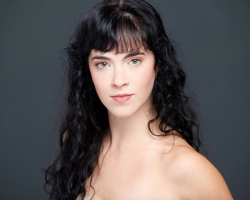 I have learned that what I am saying with my choreography is more important to me than how my choreography looks to an audience member. Risa Steinberg said, "all we have is who we are, how we generate it, and how we communicate it" and I will forever carry that with me as a creator and human being.
Quaba Ernest
Based in Brooklyn, NY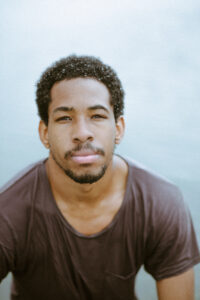 A major takeaway for me from this experience was being reminded of the ability to continue questioning a singular idea to the limits of my curiosity. During my time in the program I was able to revisit & readapt an idea that constantly crossed my mind from a brand new perspective. I realized there were so many possibilities to investigate from when you perceive the options as being constantly endless.
Kiera Breaugh
Based in Toronto, Canada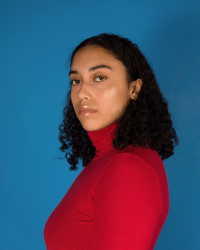 As a young choreographer, I came into this program with several ideas about my work and my capabilities as a choreographer. I had the idea that my choreographic process was less valuable because it is very movement based and often comes from improvisation. I felt that I "should" have a more sophisticated process, because I was comparing myself to other choreographers that I saw create elaborate plans for their work before even entering the studio. I was very impacted by one of our guest speakers Yin Yue, because she shared that her process was movement based. Her work is phenomenal, so her talk was the validation I needed to let go of my judgement of my own choreographic process.  
I came to find that for me, the meaning, movement and intention of the piece all start in my body. Even if I don't know what the piece is yet or what it wants to be, my body does. And that is as valid and meaningful of a choreographic process as any.
Alexandra Bodnarchuk
Based in Minneapolis, MN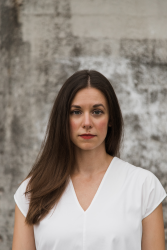 One thing that has stood out to me over the course of this fellowship program is the importance of history, and the context and understanding our elders can give to the present moment. Over the course of the program we watched dances from the late 40s to present day. From Daniel Nagrin and Anna Sokolow to Merce Cunningham and Trisha Brown to Dallas Black Dance Theatre and Brian Brooks. Having Dianne McIntyre give context behind the nationalistic sentiments that were pervasive in a post-World War II era gave new meaning to the social atmosphere and political climate of that time. The simple fact of knowing this context shifted my perspective of the performance, and the framework in which the host introducing the work and the choreographer were working. Additionally, scholar in residence Melanie George's conversation with Dallas Black Dance Theatre's Melissa M. Young gave history and context for the framework in which the company began, and the history and tradition they continue to uphold. As an emerging choreographer, it is easy to be caught up in the now. The lesson I am taking from my time at the Pillow is to remember and honor the history from whence we've come in order to give meaning to the present.
Kia Smith

Based in Chicago, IL
On the first day of the fellowship, the thought rose up on the inside of me; "Don't try to measure up, build your own stick", and that permeated the rest of my time as a fellow at the Pillow. I have so many choreographic interests and desires and many of them don't line up with how others perceive me to be or perceive that I should be. In the past, not doing things the way that others do them or not going the way that others think that I should go has fostered some insecurity. However, Dianne said something to me that really stood out during our first meeting that renewed my energy as an artist of color and inspired me to continue forging my own path. I just want to send a huge thank you to Risa and Dianne for investing so much time, energy, preparation, movement and love into this program. I know that each and everyone one of us felt valued and seen by them!
Elliot Reza Emadian
Based in Midwest, USA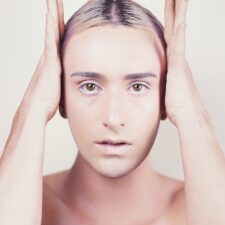 Aside from the wonderful relationships that I will carry with me forever, my biggest takeaway has been reconnecting with the reason for making choreographic work. There is always something to be excavated, whether it be about narrative, form, content, movement, etc. For me right now, I'm finding myself turning toward those things I have always been afraid to face, and choreography is helping me encounter them within myself, not just in the work.
Maya Billig

Based in Miami, FL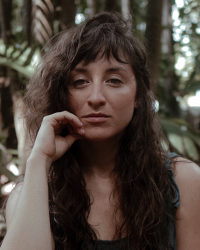 One of my major takeaways from the fellowship was realizing through experimentation and research, the world within a work is discovered rather than created. Risa and Dianne showed me how to dig further into my world-building in ways I never have before. It completely reinvigorated my passion for the artistic process and provided me a deeper and more mature sense of connection to the type of art I want to produce. The overall community created between our mentors and the incredibly diverse group of Fellows offered me a space where I felt safe and supported to continue pushing the envelope in any direction my process brought me to. 
Angela Falk
Based in Nancy, France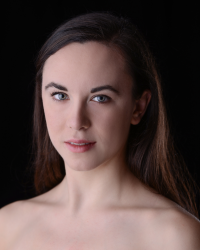 During a meeting with Risa and Dianne after a particularly challenging rehearsal day, Risa told me: Stop trying to answer the questions before you've taken the time to ask them.
I'd been revising my ideas without first giving them a chance to come to fruition, because I didn't believe they would fit into the dance I wanted to make. My takeaway: I don't have to know exactly what piece I want to make before I actually start to make it. We're not making jigsaw puzzles — we're making dances.
The program continues this fall and spring with our 2021 Hicks Fellows being mentored by a choreographer of their choice. Fellows determine what aspect of their work they wish to focus on and have up to 10 hours of one-on-one virtual time with their Mentor. As of 2021, the Ann & Weston Hicks Choreography Fellows Program has served 32 choreographers.
Watch a conversation between Fellows Elliot Reza Emadian and Angela Falk on Instagram.
Keep up with The School at Jacob's Pillow by liking their Facebook page and stay tuned on Instagram for more opportunities to hear from dancers and alumni!
Written by Gillian Ebersole. Published September 2021.