The Dunham Legacy Revisited
Program Director Reginald Yates
July 24 – July 30 | At the Pillow
Artist Faculty April Berry, Rennie Harris, Gelan Lambert, Halifu Osumare, Briana Reed, Cleo Parker Robinson, and Keith Tyrone Williams| Musicians Don Laurin and Hasan Bakr | Living Legends and other guests to be announced | Read about the Artist Faculty
For 24 dancers interested in artists as activists and humanitarians and the ways Katherine Dunham's work exemplified those attributes throughout her life. Dancers need the stamina for daily 9-5:30pm studio hours plus up to four hours of evening activities. Minimum age is 16, though the majority of School dancers are 20+. Mature dancers working as teaching artists and performers are encouraged to apply; as are alumni of the 2002 Jacob's Pillow Dunham Legacy Program. This professional development program is offered in the spirit of "As artists and people, we never arrive. We are perpetual students navigating the wonderment and challenges of life with all of its miracles of hope, resilience, survival, and change. In essence, there is always something more to learn and furthermore something more to discover." – Reginald Yates.
In 2002, a celebration of the life and work of Katherine Dunham was held at Jacob's Pillow which included her first visit to the Pillow, a two-week program in The School, and a Tribute Performance in her honor held in the Ted Shawn Theatre. A revered roster of performers and guests participated, including Vanoye Aiken, Germaul Barnes, Harry Belafonte, Julie Belafonte, April Berry, Marie Brooks, Ronald K. Brown, Vinie Burrows, Prince Credell, Marceline Freeman, Nena Gilreath, Danny Glover, Theo Jamison, Gelan Lambert, Waverly Lucas, Donald McKayle, Joe Nash, Walter Nicks, Cleo Parker Robinson, Sylvia Waters, Reginald Yates, Dancers and Drummers from Ghana and Guinea, and many more. Afterward, Miss Dunham expressed what she envisioned in the future at Jacob's Pillow. Through this program, we honor her vision and the many legacies she left for us to move forward, unified as artist citizens. 
Watch an excerpt from the PillowTalk: The Legacy of Katherine Dunham, recorded June 26, 2002. Included in the excerpt but not speaking are Reginald Yates and Julie Robinson Belafonte.
A recording of a conversation that took place in 2002, moderated by Reginald Yates. We hear the voices of Donald McKayle, Cleo Parker Robinson, and Julie Belafonte in addition to insights and reflections from Katherine Dunham herself. Listen to more from our podcast PillowVoices: Dance through Time.
The Dunham Legacy Revisited, under the direction of Reginald Yates and a roster of illustrious artists and musicians will guide dancers in evolving how their work in dance embodies and reflects Miss Dunham's teachings and legacies. The issues she faced as a Black, female artist and artistic director remain global issues for us today. Through embodied investigations, the use of her teachings and choreographic works, dancers will address: What does it mean to be an artist today? How does our work respect our elders, our histories, and simultaneously meaningfully impact our upcoming generations? How do we fulfill our personal callings while doing " the jobs" asked of us, despite adversities? How are we changing the world? 
Studio Days will begin by hearing recordings or readings by Miss Dunham, followed by Dunham technique classes led by distinguished Dunham teacher and Griot Keith Tyrone Williams and legendary Ailey Artist April Berry. Embodied movement sessions each afternoon will include Dunham & Popular Culture, Dunham & Contemporary Culture, repertory rehearsals, creative development rehearsals using poems written for Miss Dunham, and living legends as guest lecturers. Miss Dunham's groundbreaking work, Southland, will be a focal point for these sessions; a work that ultimately changed the course of her life and well-being as an artist in the United States, and changed the trajectory of her life and work forever.
A Studio Presentation to culminate the week will share work created in her honor as well as honor those in the Dunham community that have transitioned to the 'Land of the Ancestors' since the 2002 program: Vanoye Aiken, Marie Brooks, Marceline Freeman,Theo Jamison, Donald McKayle, Joe Nash, Walter Nicks, and Jonathan Phelps. 
In addition, expect to participate in:
2002 Alumni Reunion Activities

where former program alumni provide testimonials, their current work aligned with Miss Dunham's vision and practices, and how their work has deepened over time as a result of their 2002 participation.

Assignments

connected to Miss Dunham's work that may be independent or collaborative, and require research in the

Jacob's Pillow Archives

, where time to pursue personal dance interests also occurs.

Viewing Dance Works

curated from the Jacob's Pillow Archives that are available pre-arrival and/or assigned for discussion.

Attendance at Festival performances, scholar-led talks, and other events

occur on two stages and across the Jacob's Pillow grounds.

Building a Career Network

that evolves seamlessly from interactions with peers, staff, school alumni, artist faculty, artistic directors, company members, dance supporters, audiences, community members, and visitors.
This Jacob's Pillow School Experience is a day-to-evening conservatory style curriculum designed for dancers to embody the stamina, perseverance, entrepreneurial, collaborative, and creative voracity required to live and work as a dance artist. Working alongside the Festival's international artist community generates artistic growth, multiple artistic points of view, and an expanded vision of the possibilities that exist in dance. On departure as Jacob's Pillow Alumni, the influential global alumni network helps to advance your dance work, as well as adds friendships that can last a lifetime.
TO APPLY
Open the sections below for materials needed for a competitive application.
2023 The Dunham Legacy Revisited Application Deadlines & Notifications
Jan 23 at 12am/midnight EST | Priority Deadline | $40 processing fee
Feb 27 at 12am/midnight EST | Regular Deadline | $45 processing fee
After Feb 27 at 12am/midnight EST | Rolling Basis* | $50 processing fee
Acceptd offers financial assistance to applicants who meet application fee waiver requirements. Applcation fee waivers are subject to approval by the Acceptd Support team and are granted based on proper documentation, when provided in advance of an application submission. Contact Acceptd Support.
*Applications are reviewed on a rolling basis by Program Directors and School staff; with admittance status sent by email on a rolling basis if spaces are available.
Want free streaming access to a performance from Festival 2022? Submit your application by the priority deadline, and you'll receive free access to stream New Zealand-based Black Grace's 2022 performance on Jacob's Pillow On Demand from February 6 through March 19, 2023.
Clicking BEGIN YOUR APPLICATION takes you to Acceptd, our application portal where you will upload materials described below.
Review the Application Guidelines located there in order to submit a complete and competitive application.
Before submitting, review your work carefully, as only complete applications are considered for acceptance. Scholarship applications, if applicable, must be submitted with your program application. For more information, see below.
If you need any assistance, contact school@jacobspillow.org.
Required Program Application Materials to Upload
1. Audition Video
Footage must be of clear viewing quality and preferably shot within six months, or as recent as possible, prior to submission. Media-enhanced, highly edited, or promotional type videos are not reviewed. Adjudicators prefer one concise video with a table of contents; multiple videos will be viewed if contents are properly identified. Use one of the following file types to successfully upload your video(s): MP4, M4V, AVI, FLV, MOV, WMV, MPG, MPEG, M2V, MKV, and WEBM. We are looking at who you are as a dancer, not where you are dancing.
Verbal self-introduction, 1 minute maximum

Your name and current affiliation

Why

this

program is important for you

Anything you wish to share about your footage: title/choreographer(s) of performance footage, why footage date not as preferred, etc.

Technique sampler, 5 minute maximum.

Center floor: include isolations, leg extensions

Across-the-floor combinations: include turns, jumps, and leaps

Performance sampler, 6 minute maximum, date each selection. If you are no longer performing, a clip of your favorite past moment would be appreciated.

In-studio footage is preferred over performance footage

If performance or group footage, identify who is to be viewed

Identify names of works and choreographers for

1 classical variation or repertory excerpt

1 contemporary ballet improvisation or variation

Excerpts should demonstrate a range of dynamics, levels, tempos, and styles
2. Written Statement 500 words or less
Miss Dunham's Influences on your current dance work and artistic goals

Career aspirations and experiences desired to reach them

How you envision this program impacting your vision of yourself as an artist
3. Résumé/C.V.
4. Photos
Headshot

Dance Photo, optional
5. If 17 or younger, a Letter of Recommendation is required
You will be asked to list the name, title, phone, and email of a dance teacher or artist who has agreed to write a Letter of Recommendation. On receipt of an email, he/she/they should be prepared to address the following:

Technical and performance artistry

Stamina to participate in rigorous, professional level classes, rehearsals, performances before the public, and evening responsibilities

Ability to interact, and live, responsibly as a professional in a diverse artist community
Read

Program Fees & Scholarships

for program fees and all scholarship opportunities.

The Scholarship Application is found within the Program Application.
If you are a dependent, all financial information provided must be for your parent/guardian(s).
U.S. and international dancers are eligible for scholarships.
If you need any assistance, contact school@jacobspillow.org.

Read

Participation Requirements & Policies

for important eligibility details.
The School at Jacob's Pillow is committed to awarding Jacob's Pillow Scholarship Awards to accepted dancers with demonstrated financial need to make their attendance possible. Scholarship Applications are within Program Applications and must be submitted at the same time. Learn more here. 
---
Reginald Yates
Reginald Yates is an internationally recognized multidisciplinary artist, dancer, choreographer, community liaison, writer, curator, cultural historian, arts & education advocate, world mentor, and activist for indigenous and disenfranchised communities. His life work emphasizes the spiritual and life-affirming attributes of art; and its propensity to heal, edify, and exalt our collective humanity as an agent and catalyst for progressive change and transformation.

---
Alumni Spotlight
Meet Paloma McGregor: 2002 Cultural Traditions – The Dunham Legacy alum & "Bessie" Award winner and dance luminary. Paloma returned to Jacob's Pillow in the 2022 festival as a dancer and dramaturg with Liz Lerman's Wicked Bodies: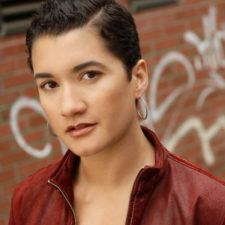 ---
2023 Programs | At the Pillow
Contemporary Ballet
Contemporary
The Dunham Legacy Revisited
Tap Dance
Choreography Fellows Program
2023 Artist Faculty
The School Experience
Alumni of The School
Perles Family Studio
2023 Workshops & Intensives | Around the Country
---
CONTACT US
If you have questions or need additional information, we are happy to help. Please email us at school@jacobspillow.org.
Explore our online Archive resource, Dance Interactive, to experience an invaluable tool able to support your growth as an artist.